The new studio gallery at the Swedish Centre for Architecture and Design in Stockholm is a robust machine for fast-changing, experimental exhibitions. The interior is a tall symmetrical white room accessed by three doors, providing a neutral background for exhibitions and events.
The primary structure built from prefabricated standard section steel is exposed externally. The roof is lifted from the walls allowing natural daylight to enter the space. In between the steel columns are sections of chain-link wire mesh acting as an additional informal exhibition surface. In this way, the backside of the gallery wall gains equal importance as the inside.
A ramp wraps around the gallery allowing visitors to view the exhibitions from multiple points in space; at a viewing platform in a large circular opening and at a balcony that stretches the entire length of the gallery. To complete the public loop a concealed stairway inside the wall leads the visitors back down to the gallery floor.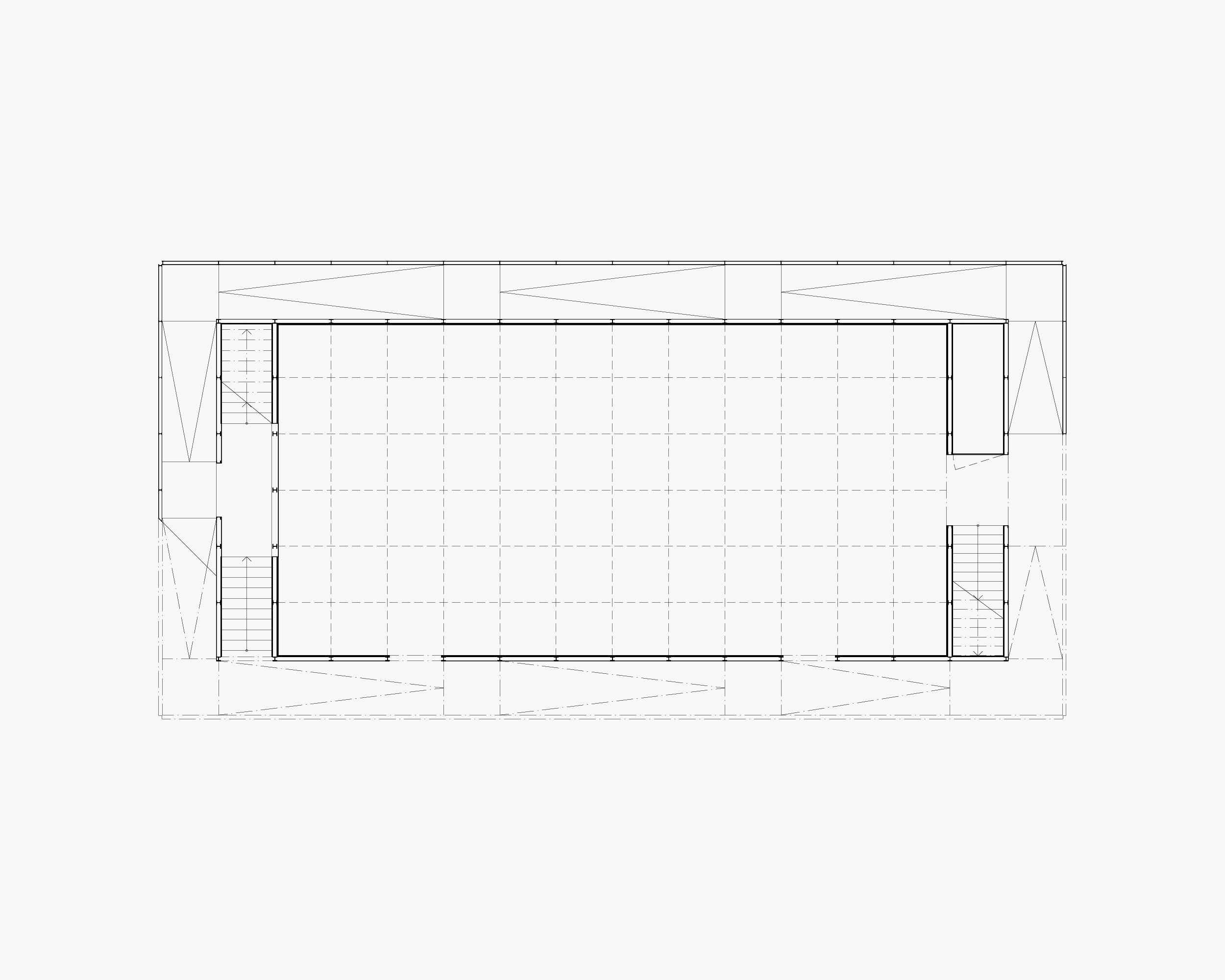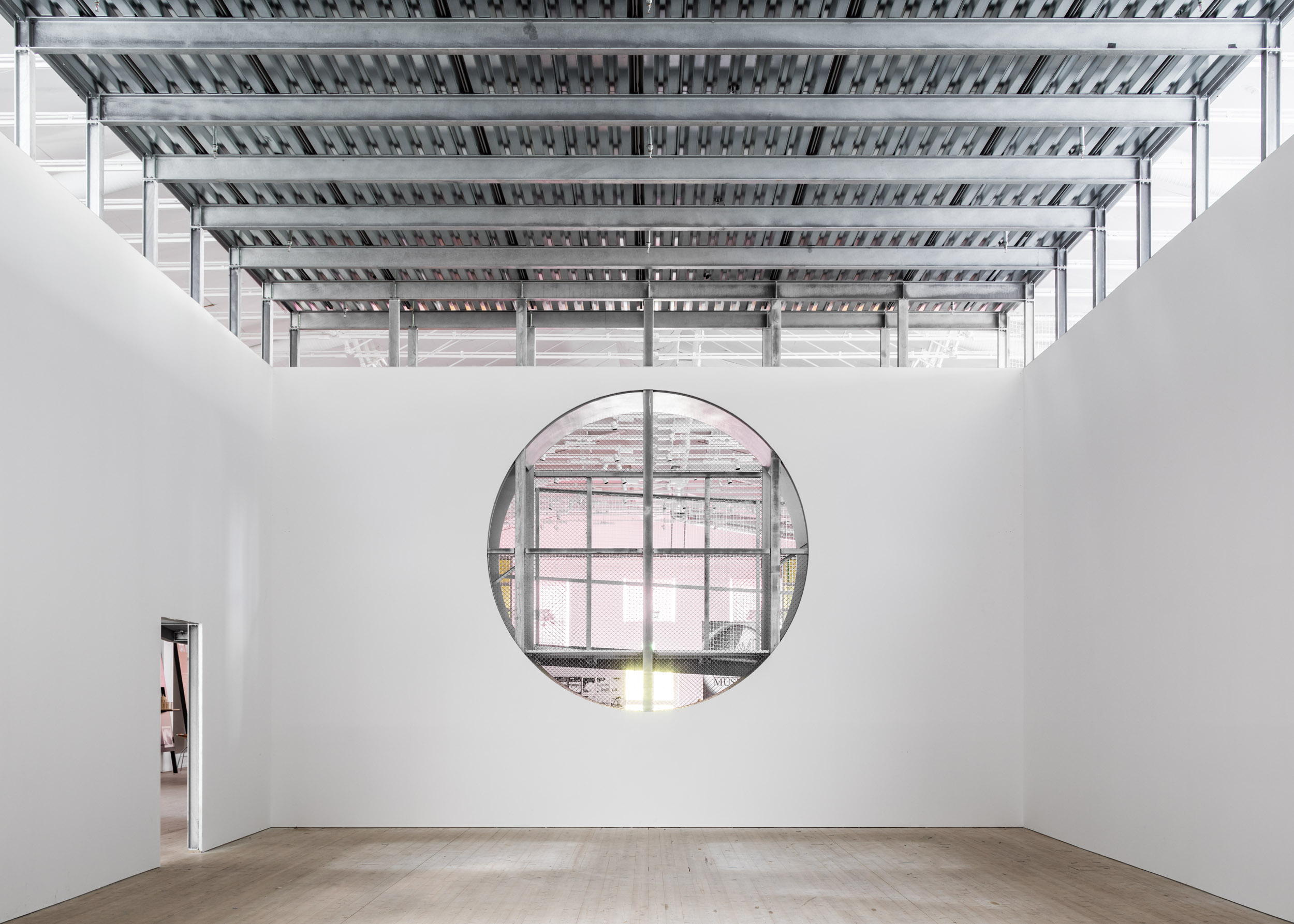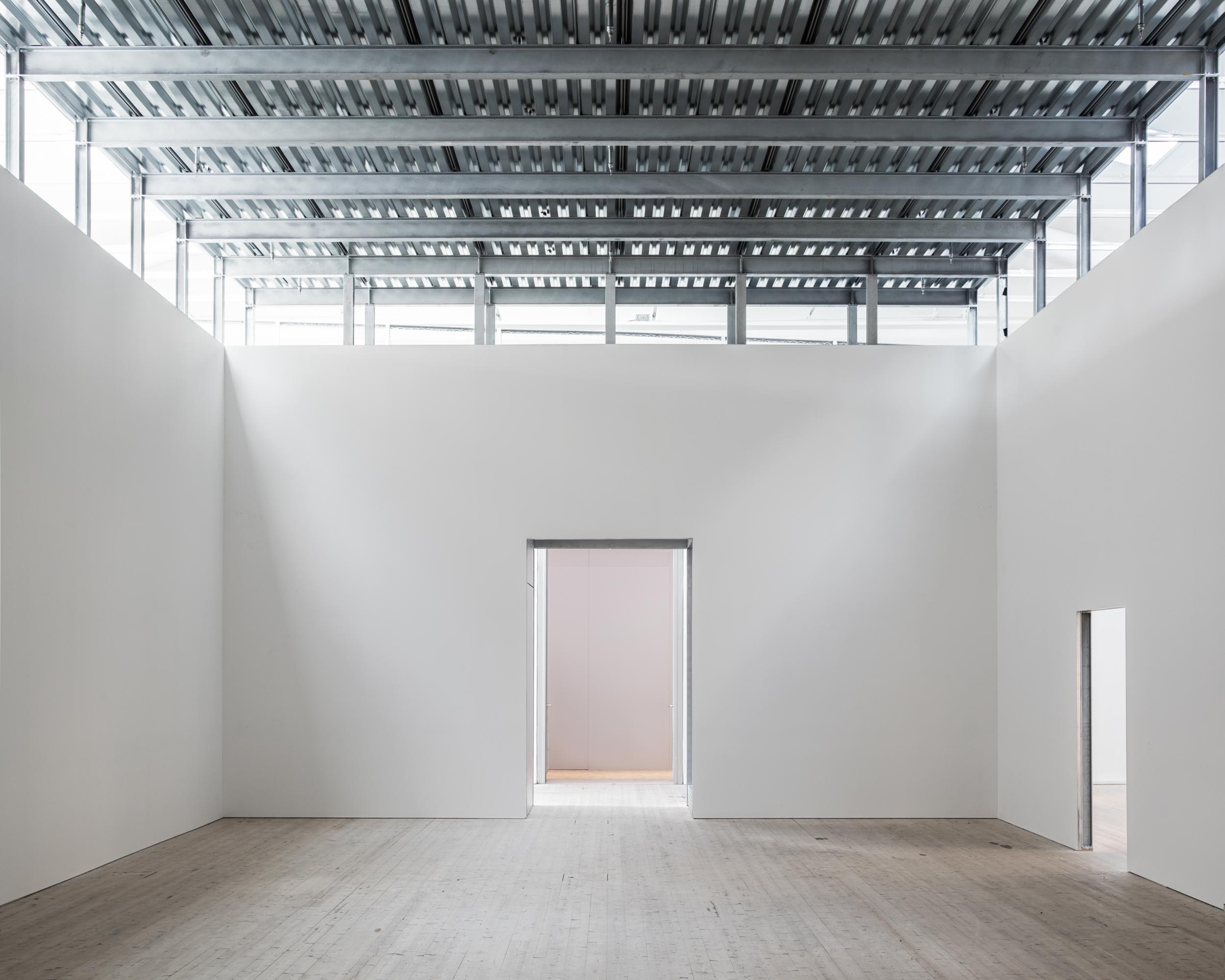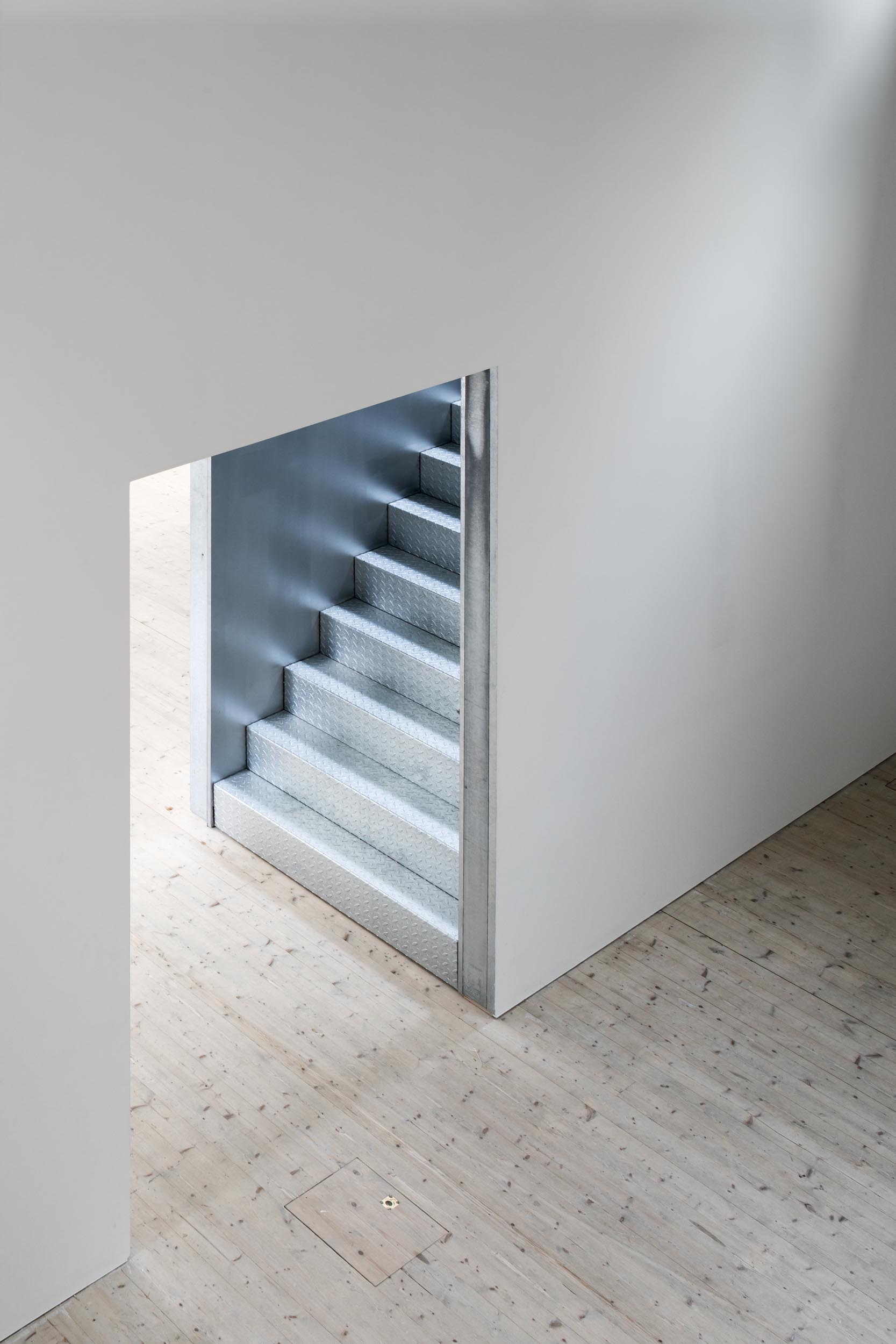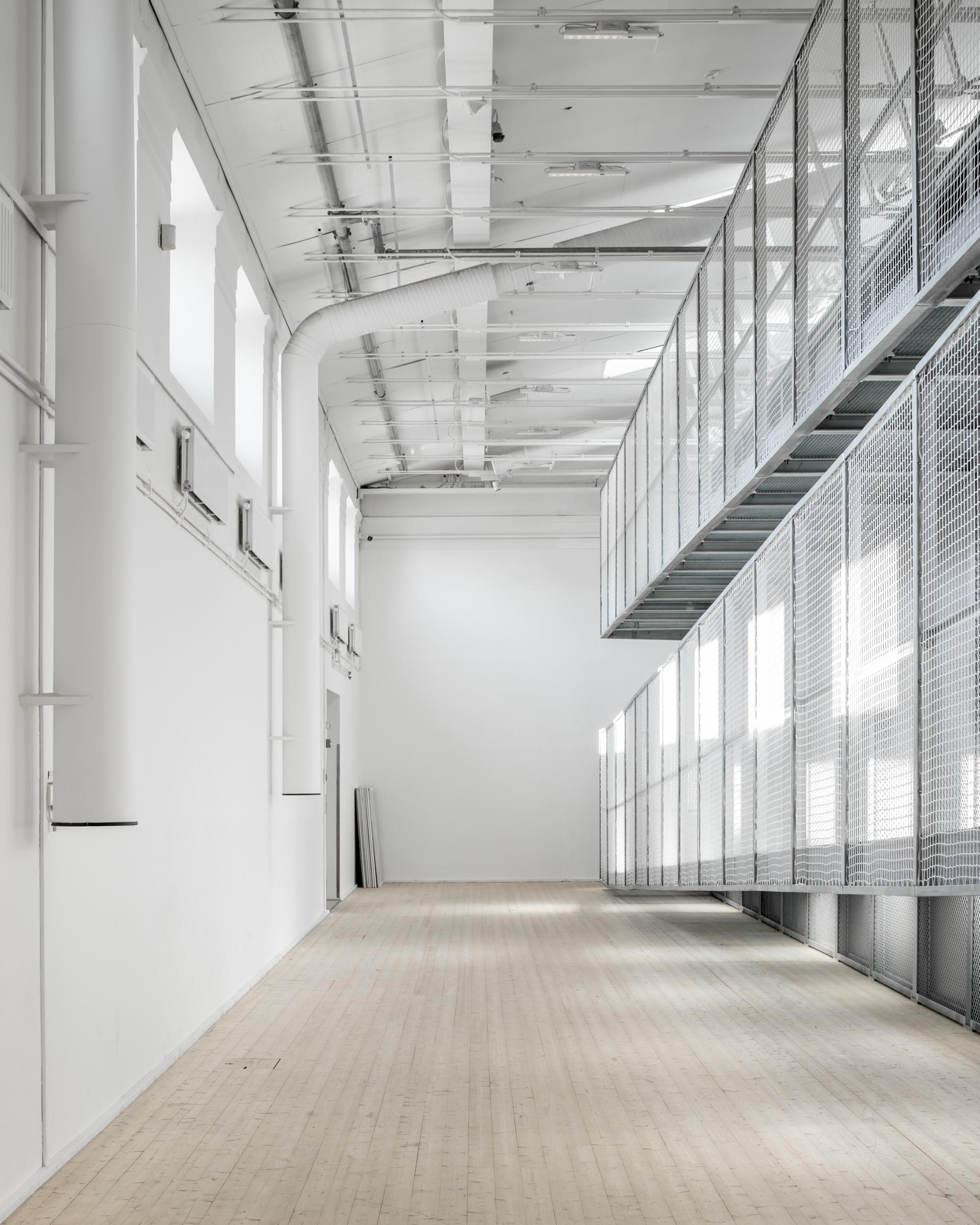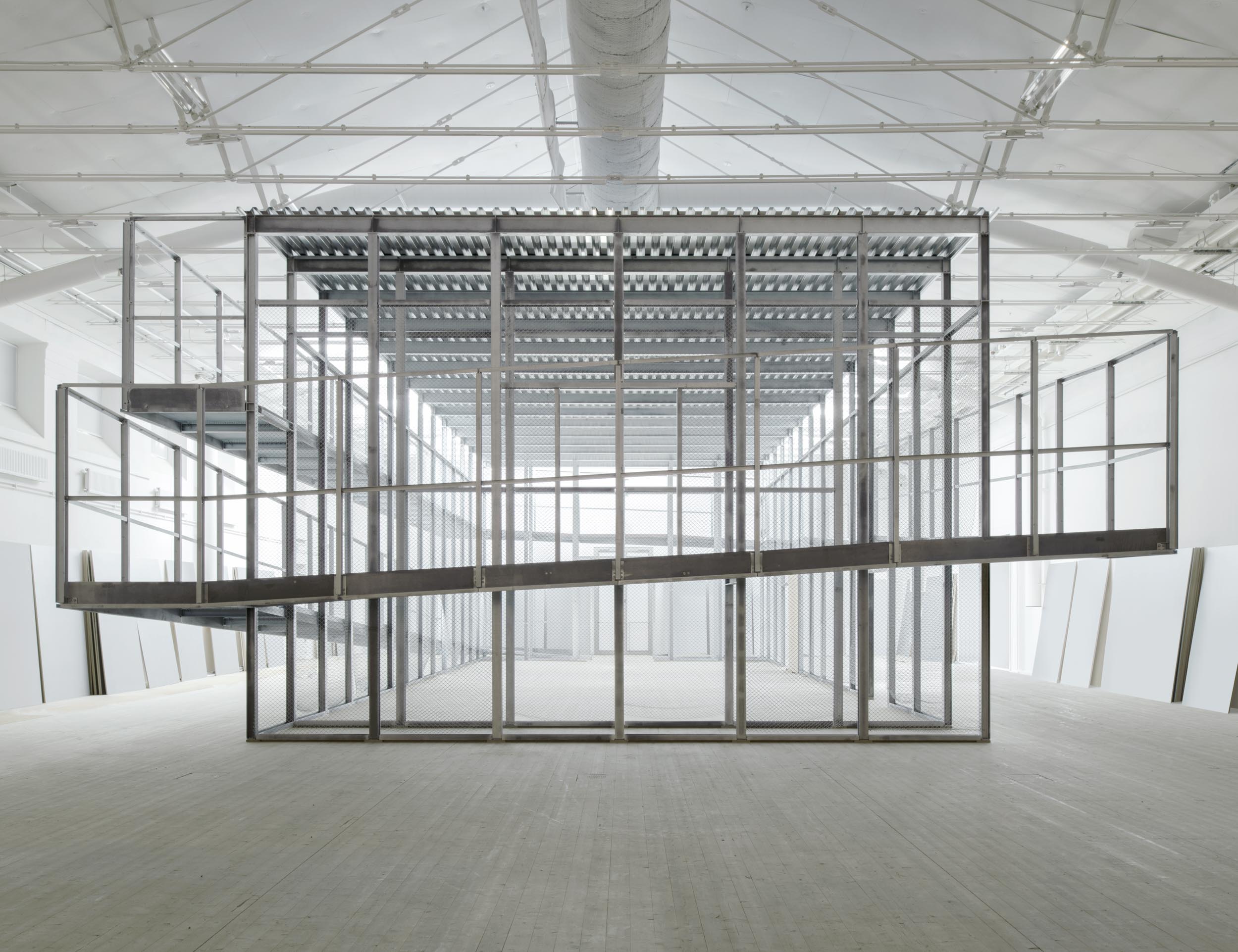 Location:
Year:
Client:
Collaborators:
Structural Engineer:
Photos:

Stockholm
2017-2018
ArkDes
Johan Dehlin
DIFK Dipl.-Ing. Florian Kosche
Johan Dehlin, Mikael Olsson