The Forest Finns were Finnish migrants who settled in forest areas of Sweden and Norway during the 16th and 17th centuries. They traditionally pursued slash-and-burn agriculture, a method used for turning forests into farmlands. The new Museum of Forest Finn Culture presents the history and traditions of this minority population.
The building has two different faces, one exterior with a façade of burnt wooden logs and one interior with an enclosed courtyard, almost like a glade in the forest. The inwardly sloping roof reinforces the contrast between the massive exterior volume and the intimate courtyard. The courtyard has a central garden with regional vegetation and dedicated areas for showing traditional outdoor activities of the Forest Finn culture.
The exhibition spaces are organized along a walking path around the courtyard following the sloping terrain of the site. The structural frame of the building is made of glue-laminated timber.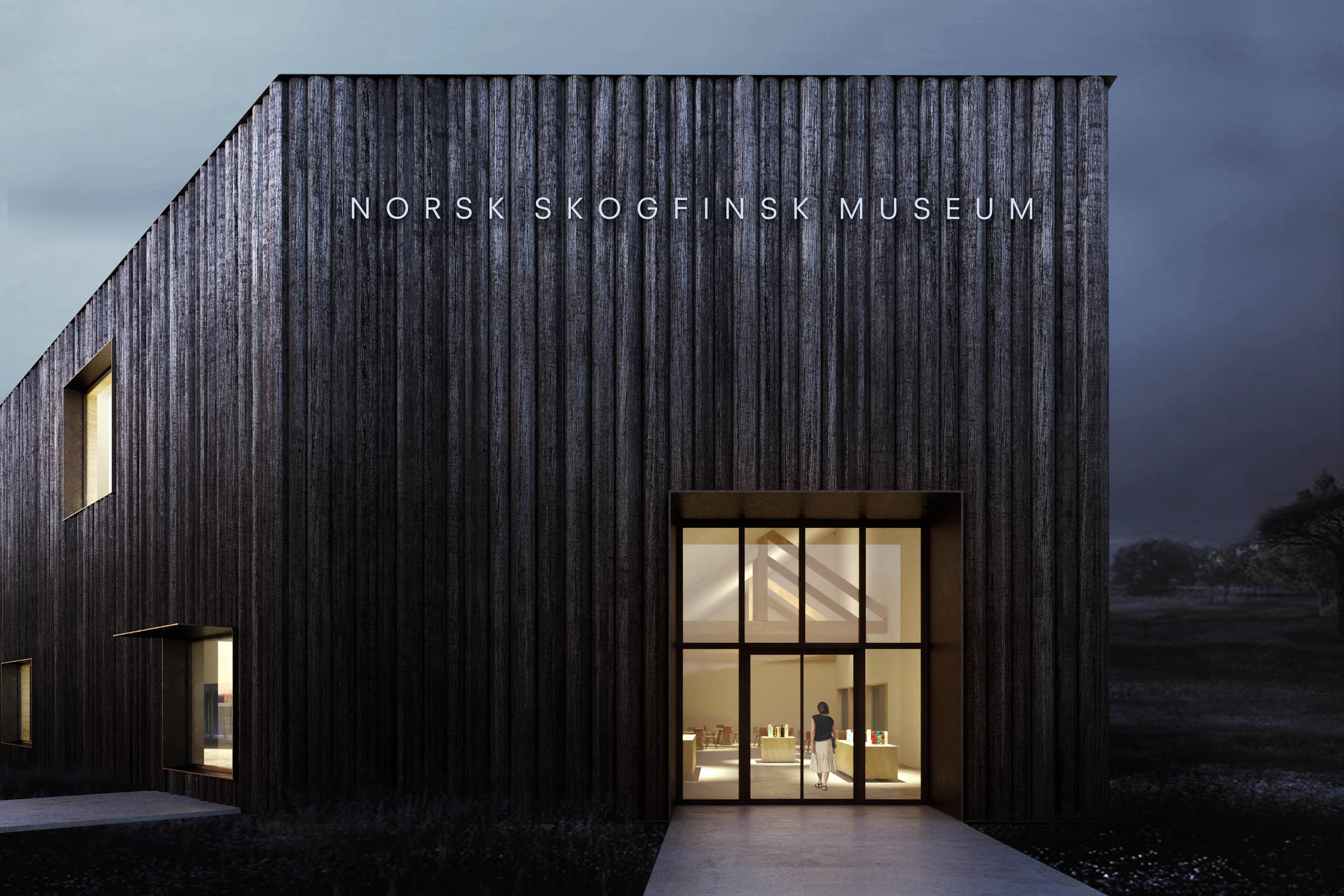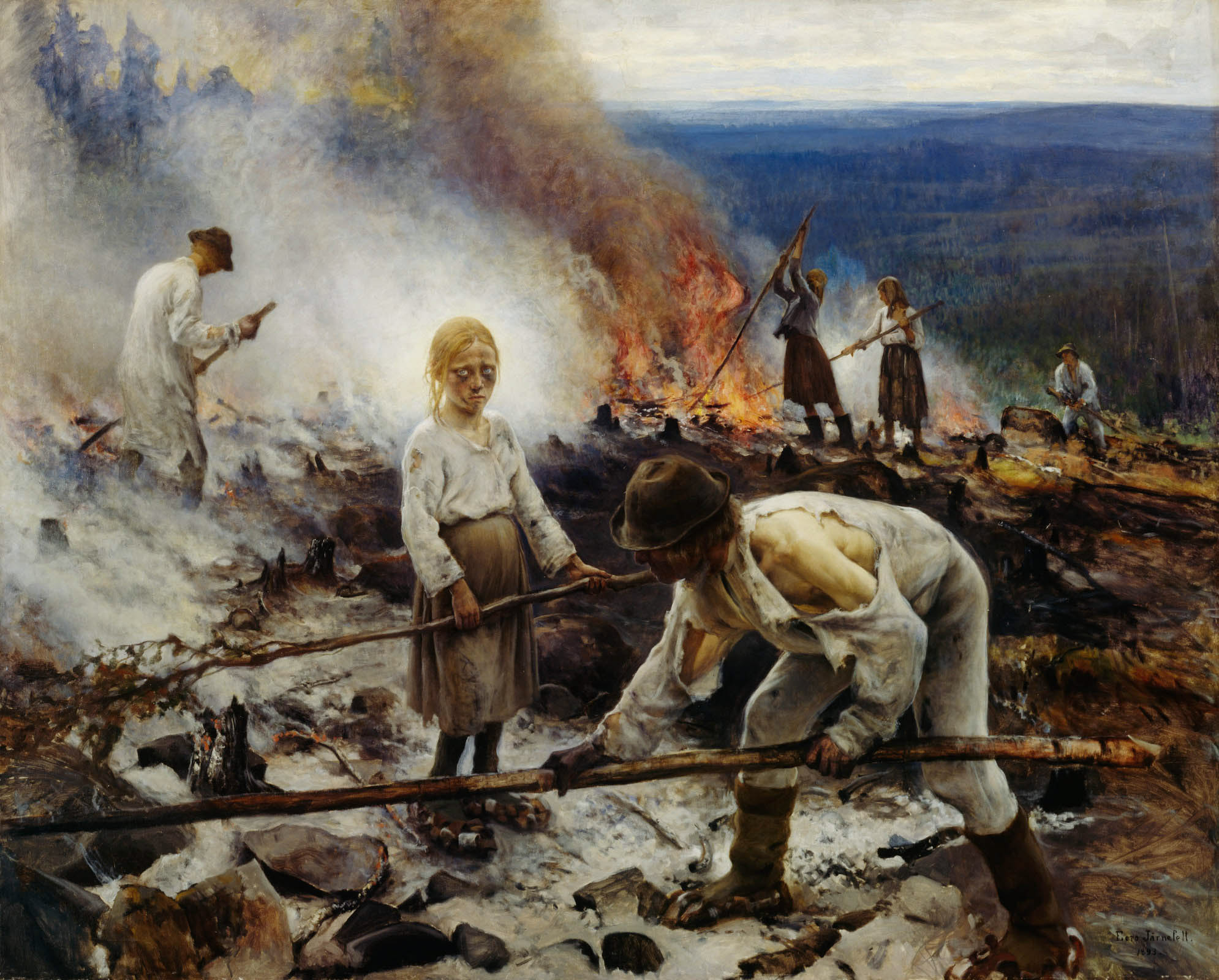 Status:
Location:
Year:
Size:
Collaborators:

Competition entry
Svullrya, Norway
2017
1 650 sqm
Johan Dehlin