The inspiration for this small guesthouse comes from the traditional Japanese engawa, a wooden house with decking between the periphery of the building and the garden. The deck run along the outside of the house and is covered by the large roof, creating an outdoor space protected from rain and sun.
The house is situated in a sloping terrain and is placed on a plinth foundation. Large sliding doors open towards the wooden deck and the view of water, while higher ribbon windows run along the backside. A large window frames the view towards the south.
A small hallway and a bathroom divide the interior into one main room and a master bedroom. Interior sliding doors creates another bedroom with bunkbeds and a small attic with a dormer provides an additional bedroom.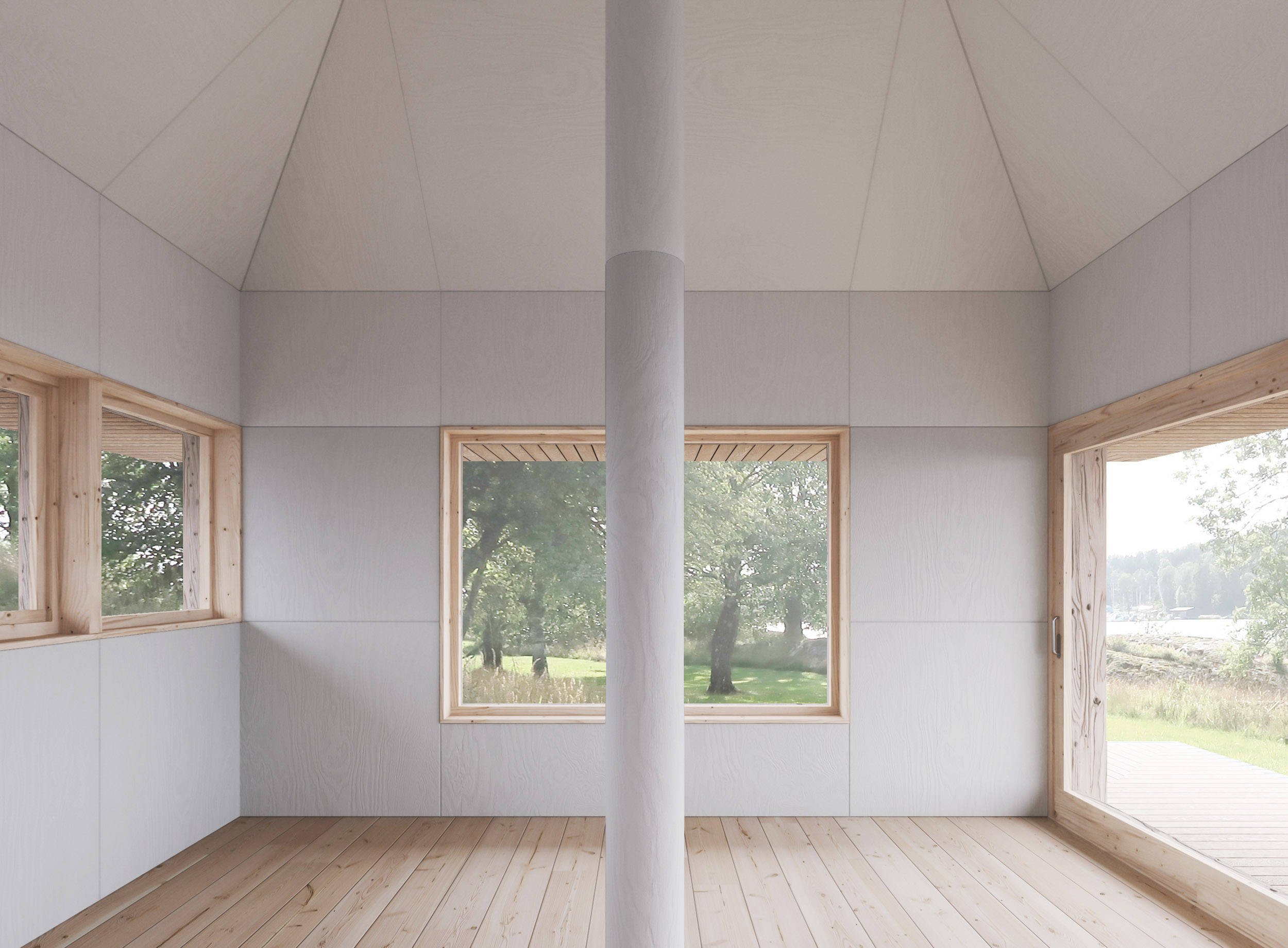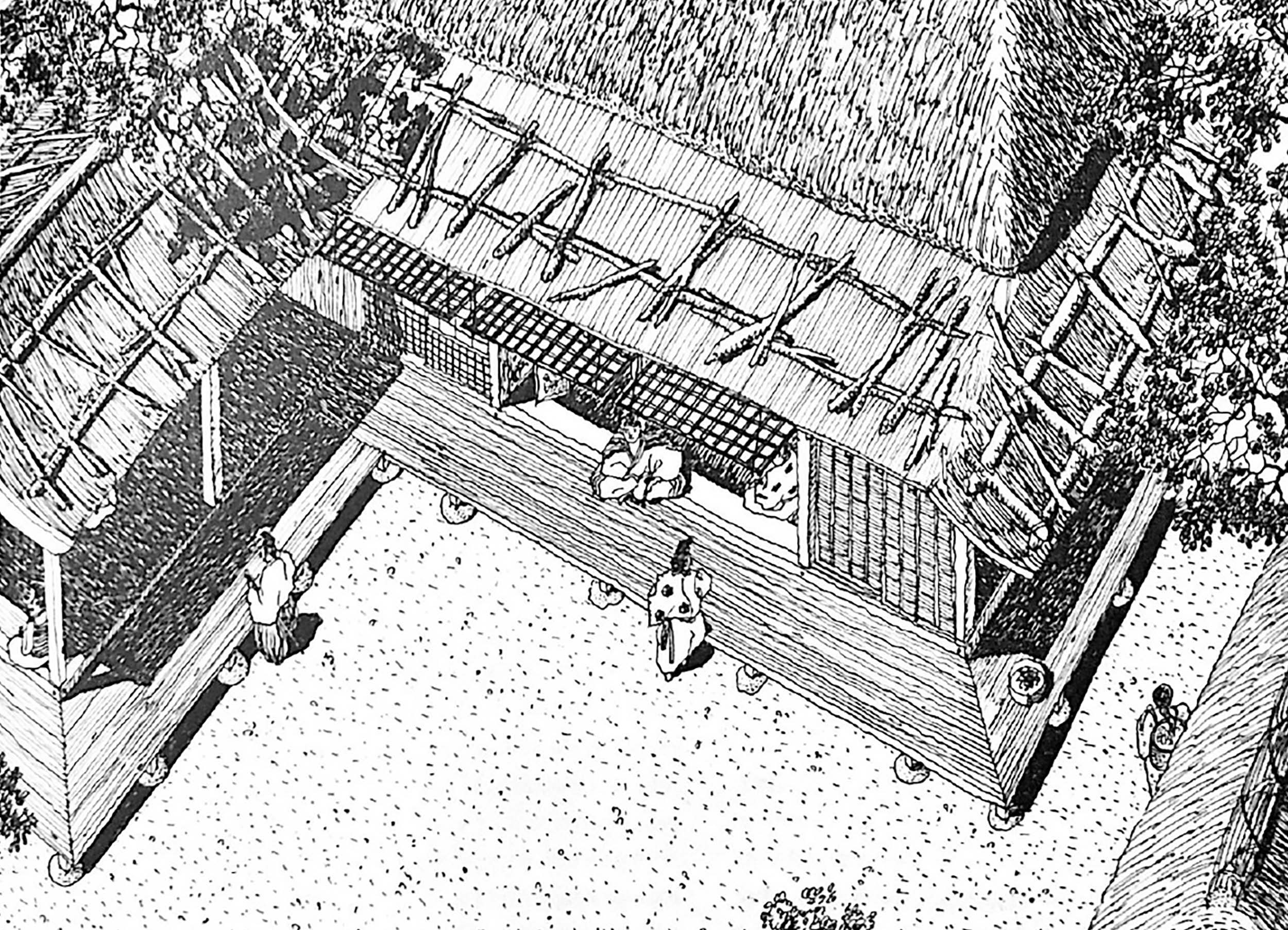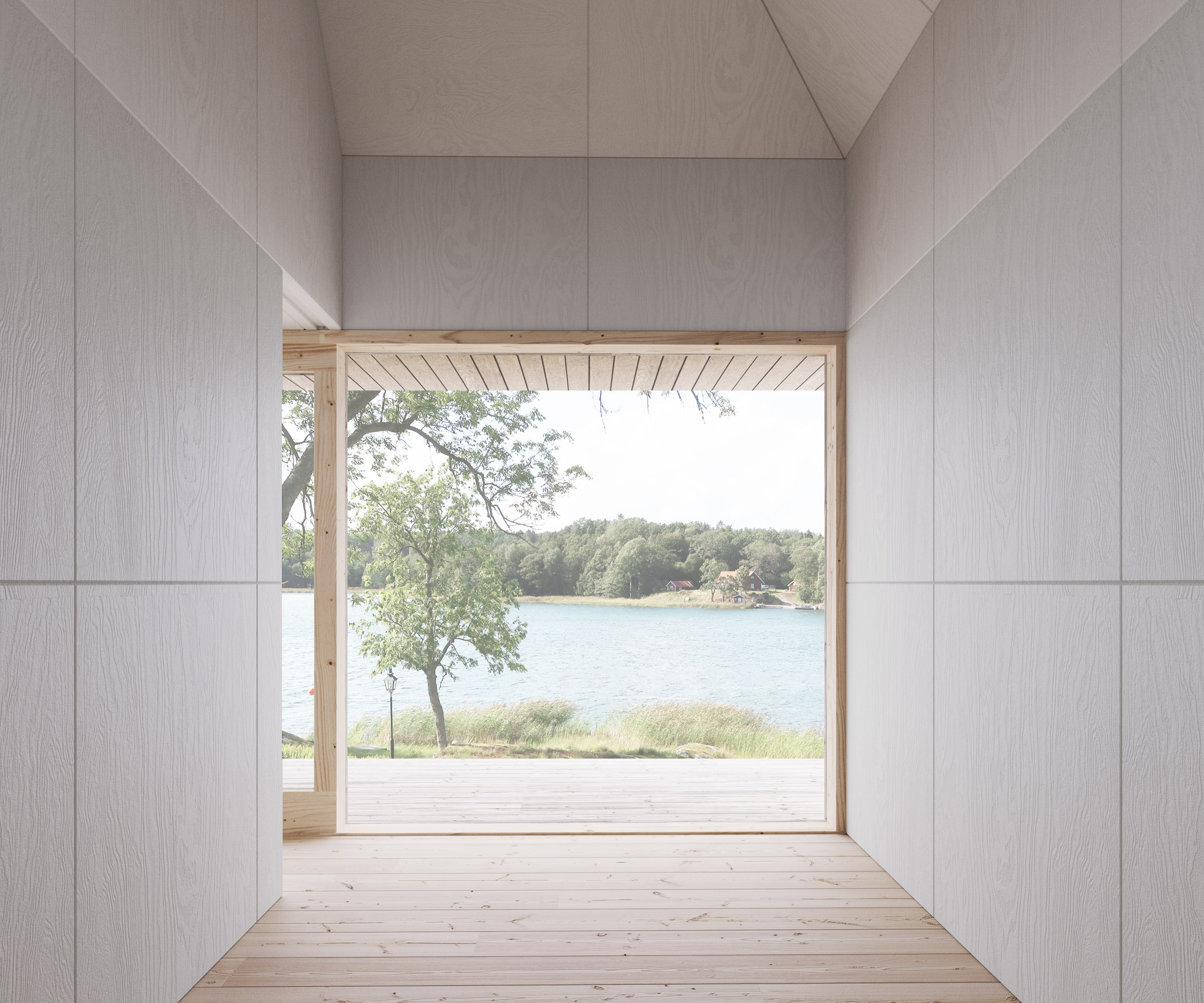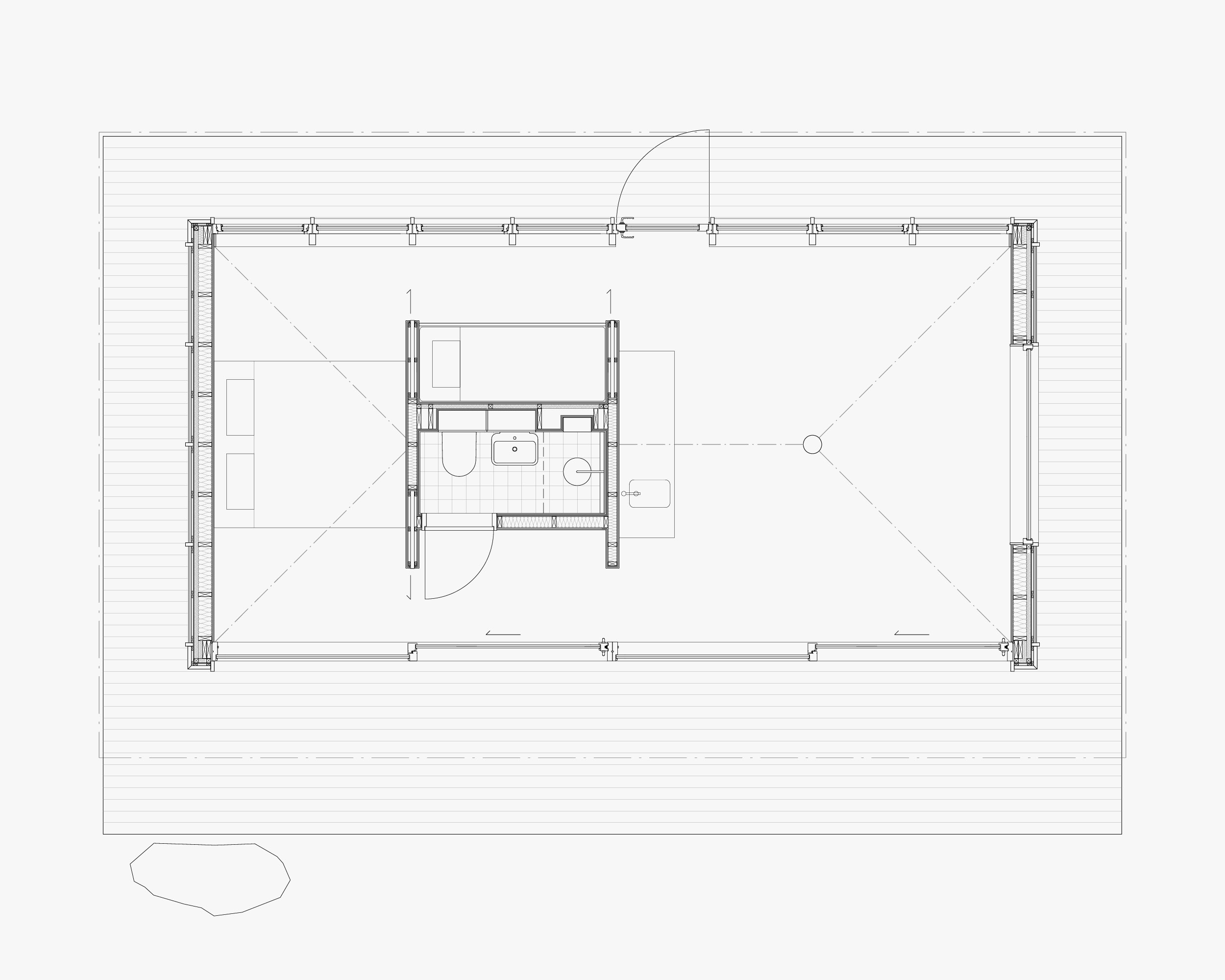 Location:
Year:
Client:
Size:
Collaborators:
Structural Engineer:
Haninge, Sweden
2019-
Private
44 sqm
Johan Dehlin
Michael Paczkowski