Proposal for a new housing block for Tobin Properties with 43 apartments on Lidingö, Stockholm. The area is characterized by residential architecture from the 1940s with plastered facades in warm tones and wooden window details. The aim was to create a house with modern apartments camouflaged as traditional architecture, to blend in seamlessly with the surrounding.
The building has a classical expression with symmetrical window openings and gabled roofs. The facade is plastered in a deep burgundy tone with window and door details in terrazzo and oak, that further enhances the connection to the historic environment.
The apartments are mainly large with 4 or 5 rooms with spacious kitchens as central parts of the modern home. Additionally, there are some smaller studio apartments for younger people in the area. Large windows together with generous ceiling heights gives space and light, even in the smallest apartments.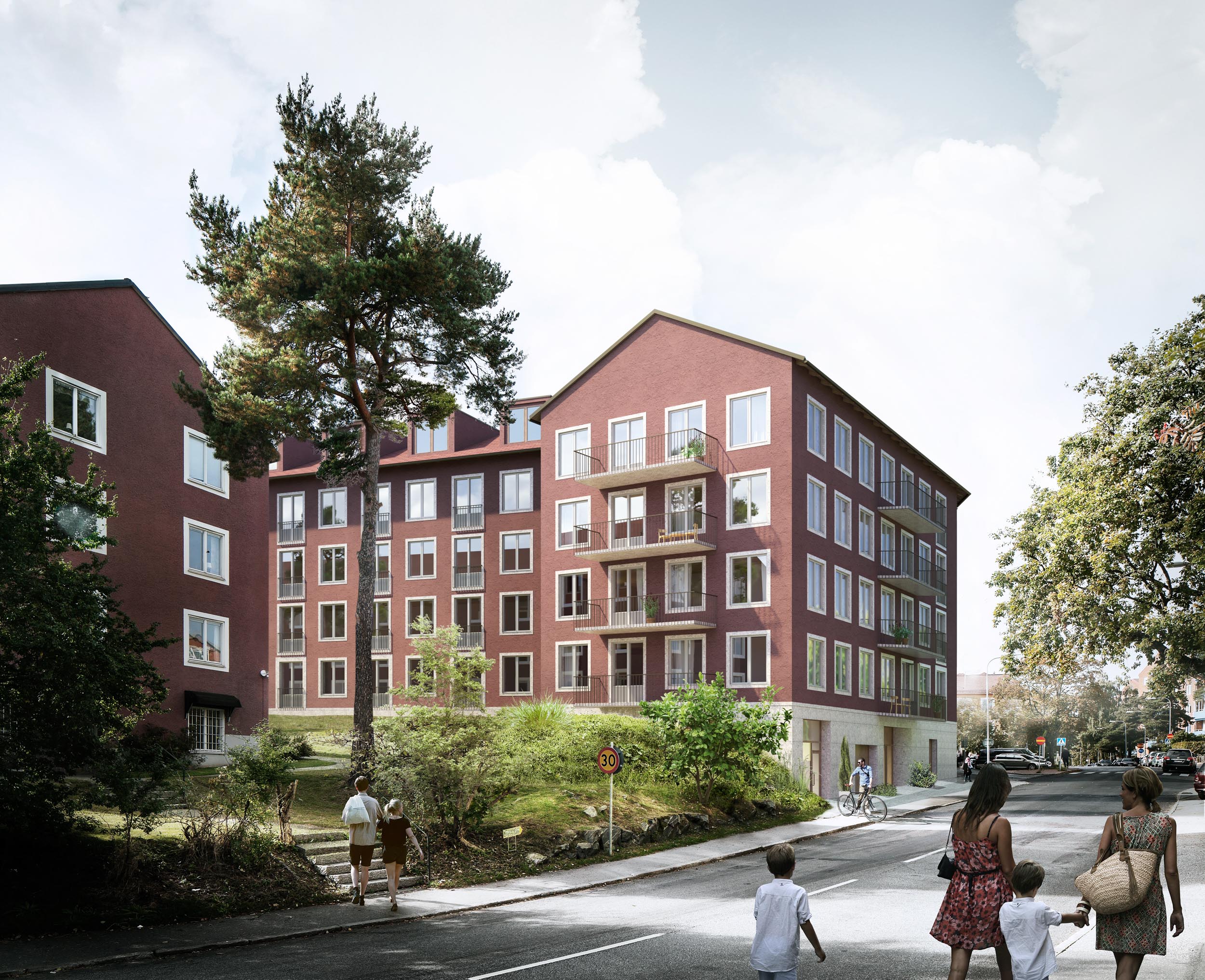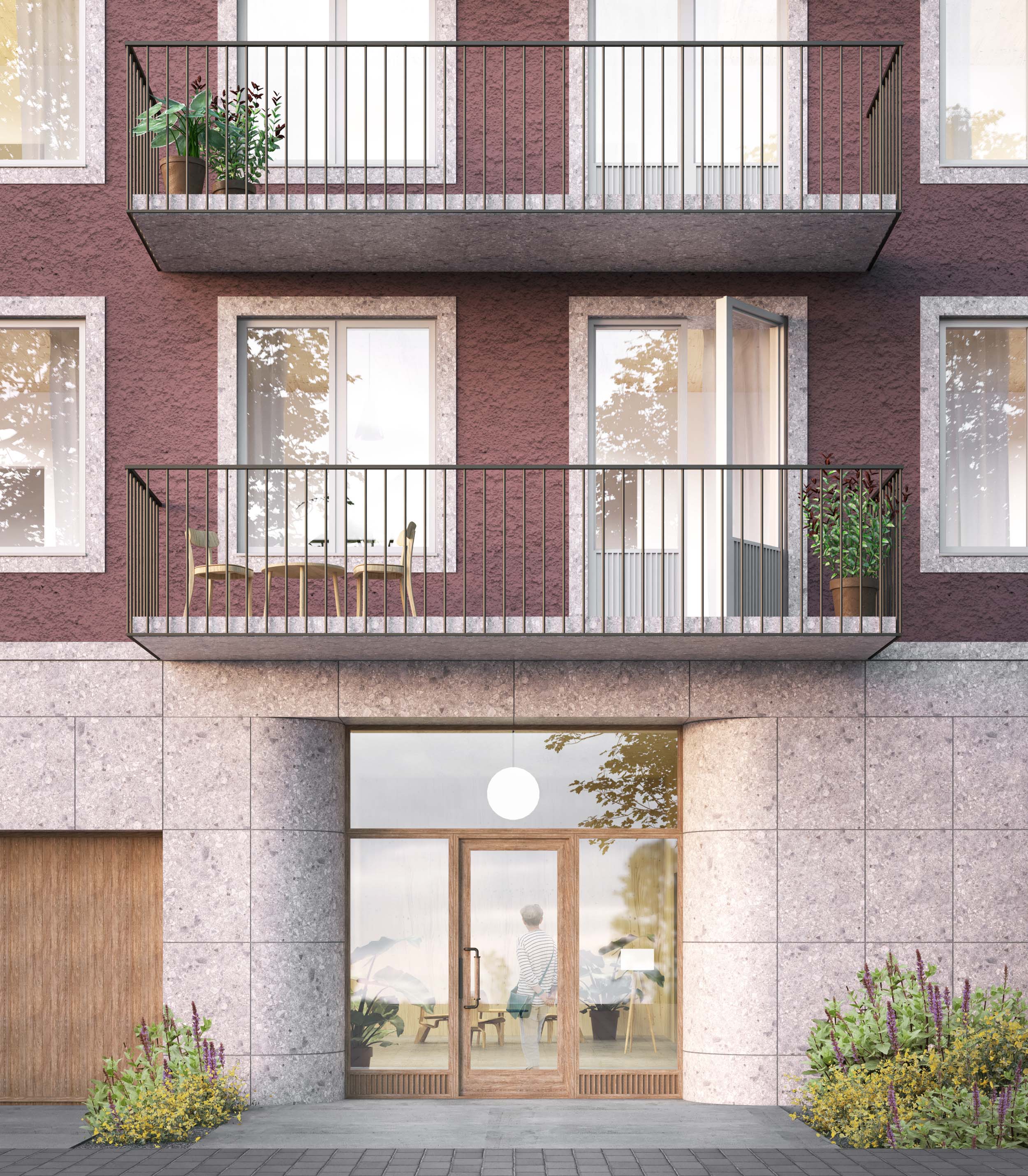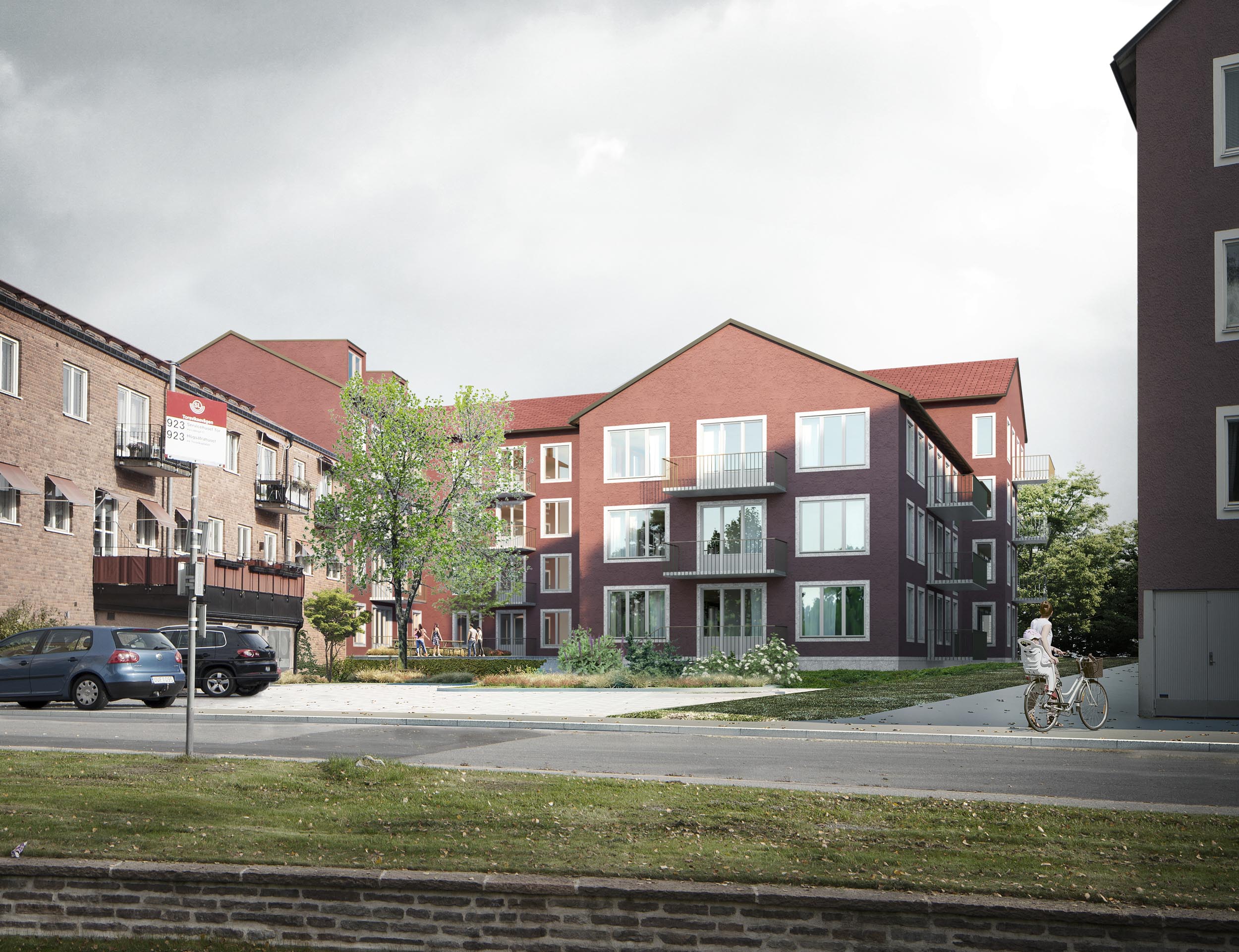 Status:
Location:
Year:
Client:
Size:
Collaborators:

Invited competition
Stockholm
2018
Tobin Properties AB
5 670 sqm
Johan Dehlin