Inspired by the rugged forest landscape of the site with large boulders and pine trees, the house is shaped as a sharply cut monolithic figure.
The client wanted three social spaces on ground floor with sunlight during different times of the day: library, kitchen and living room. They dreamed of a free-flowing plan where the rooms were all connected to each other and where the forest was always present. This was achieved through a play with two geometric forms, the triangle and the square, where the spaces emerge in the relationship between the two.
The ground floor facade is completely glazed providing unobstructed views of the surrounding nature and a low concrete wall base negotiates the uneven terrain. The upper floor with three bedrooms is more secluded with windows facing east. The roof has a steep slope creating a generous double height space in the living room.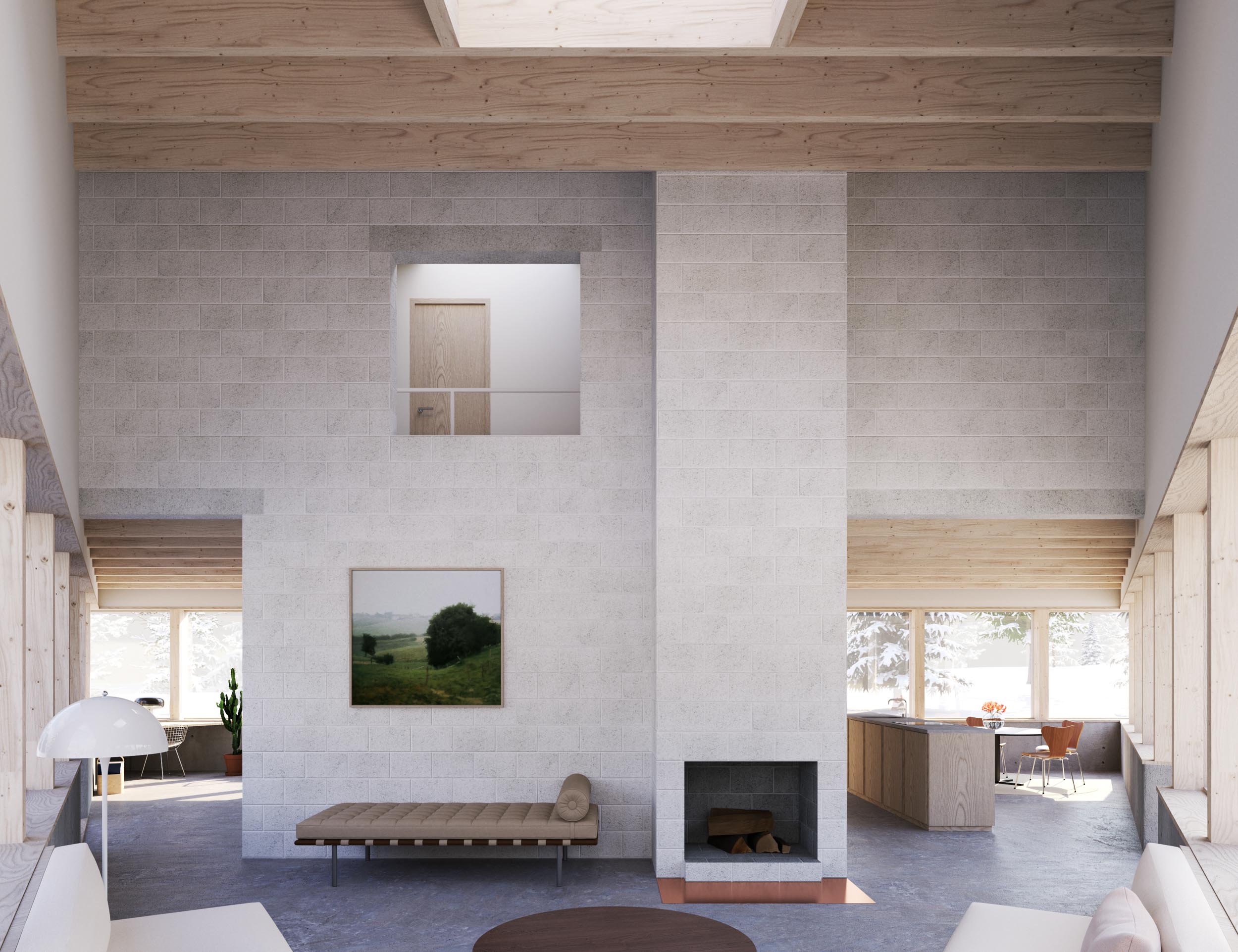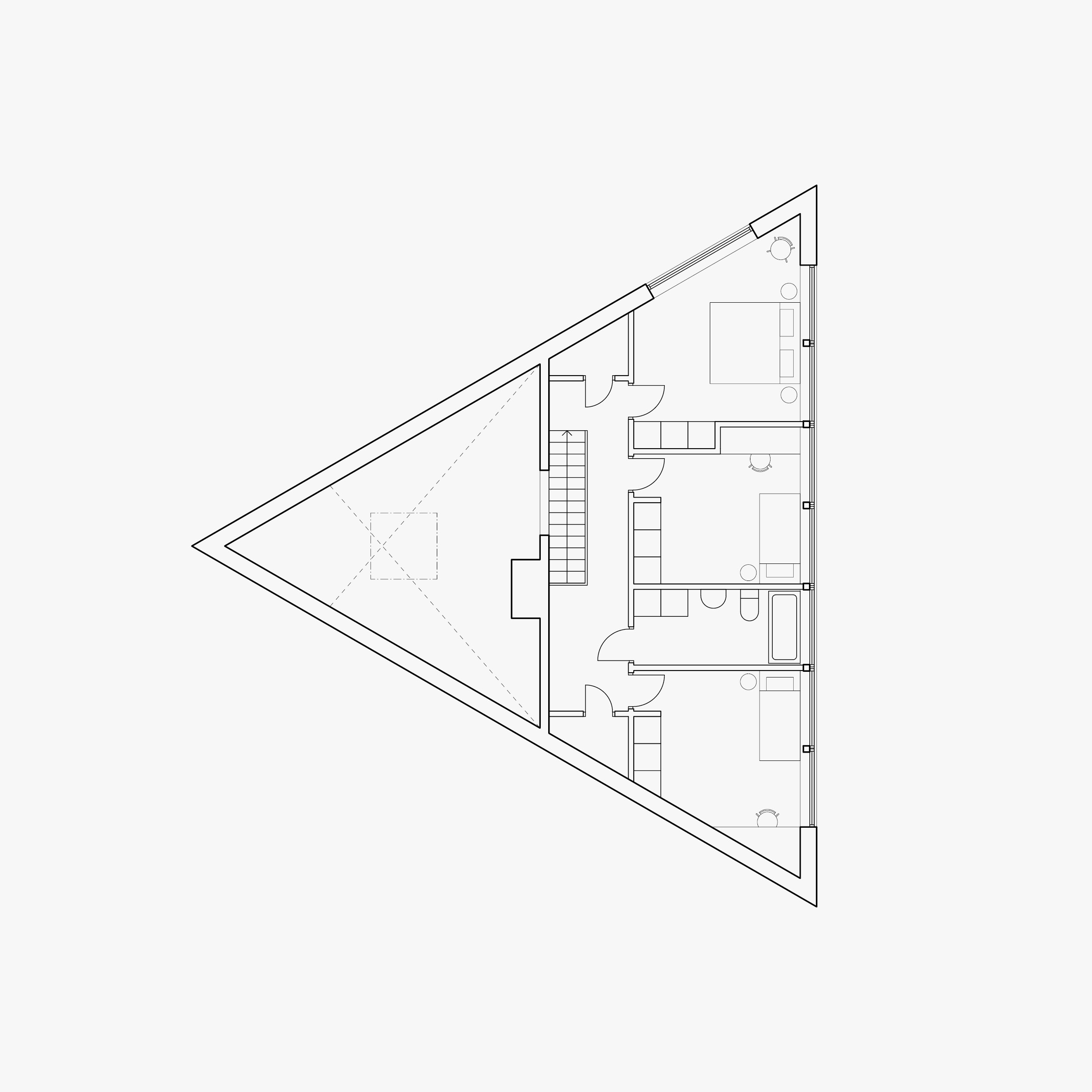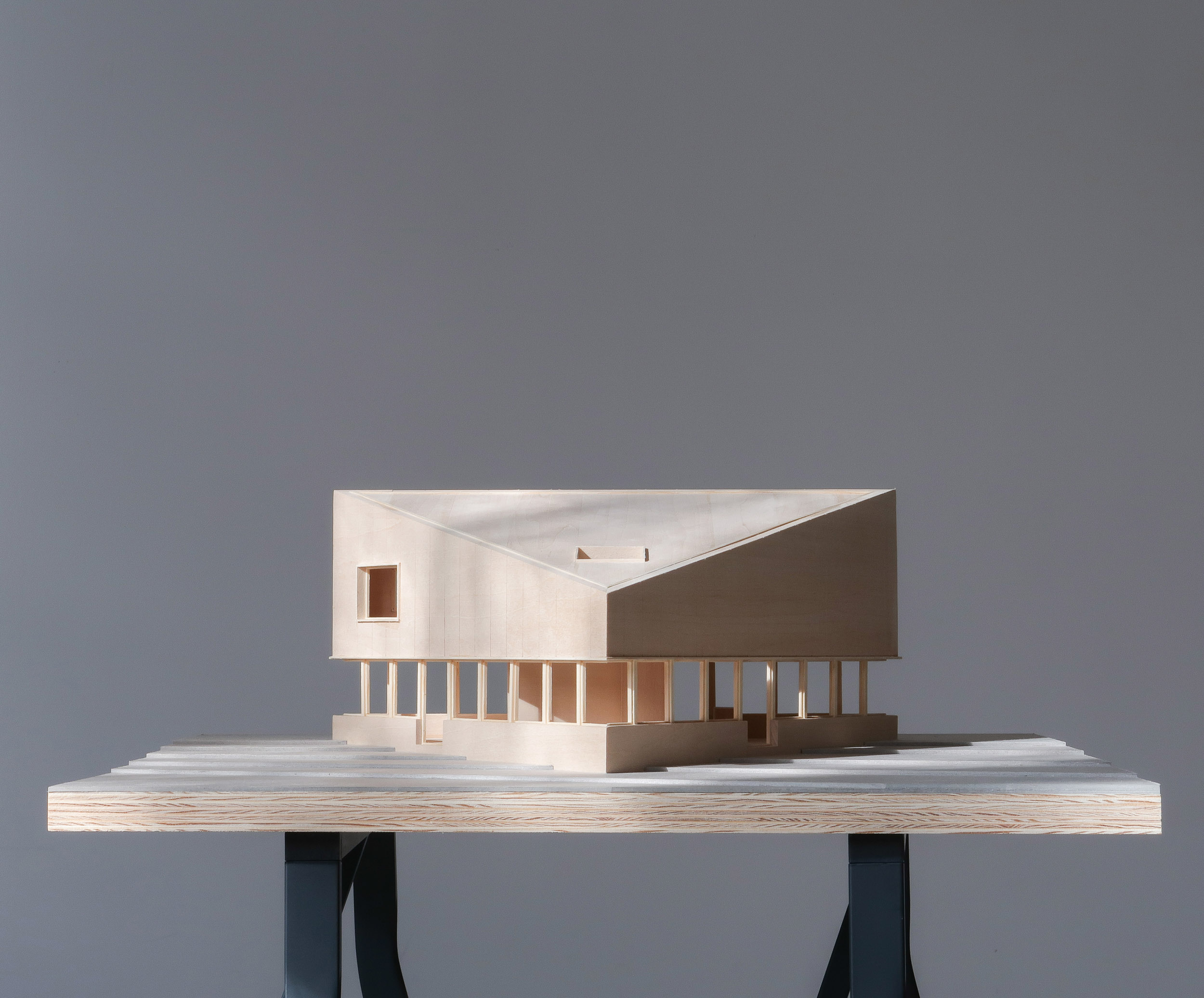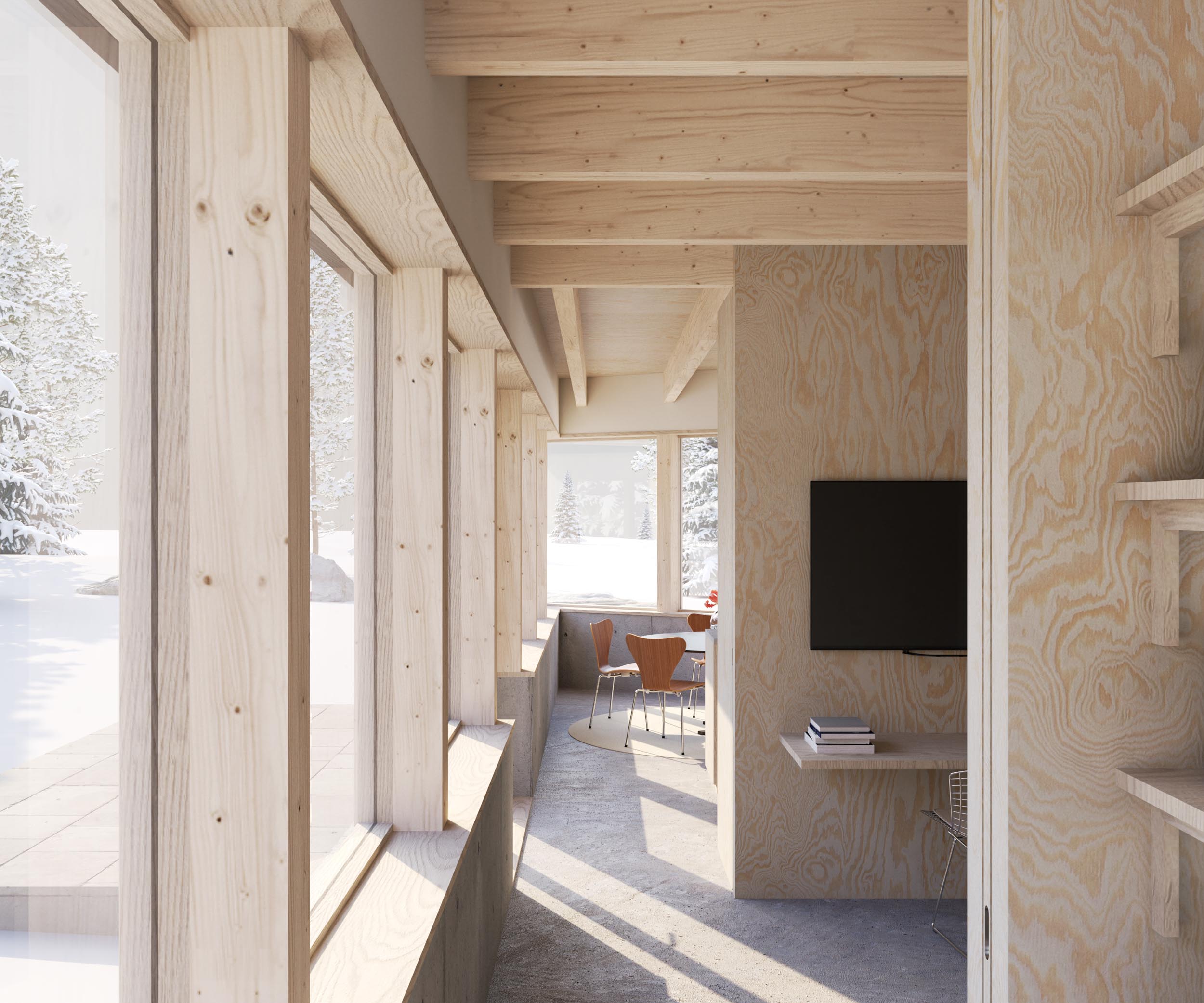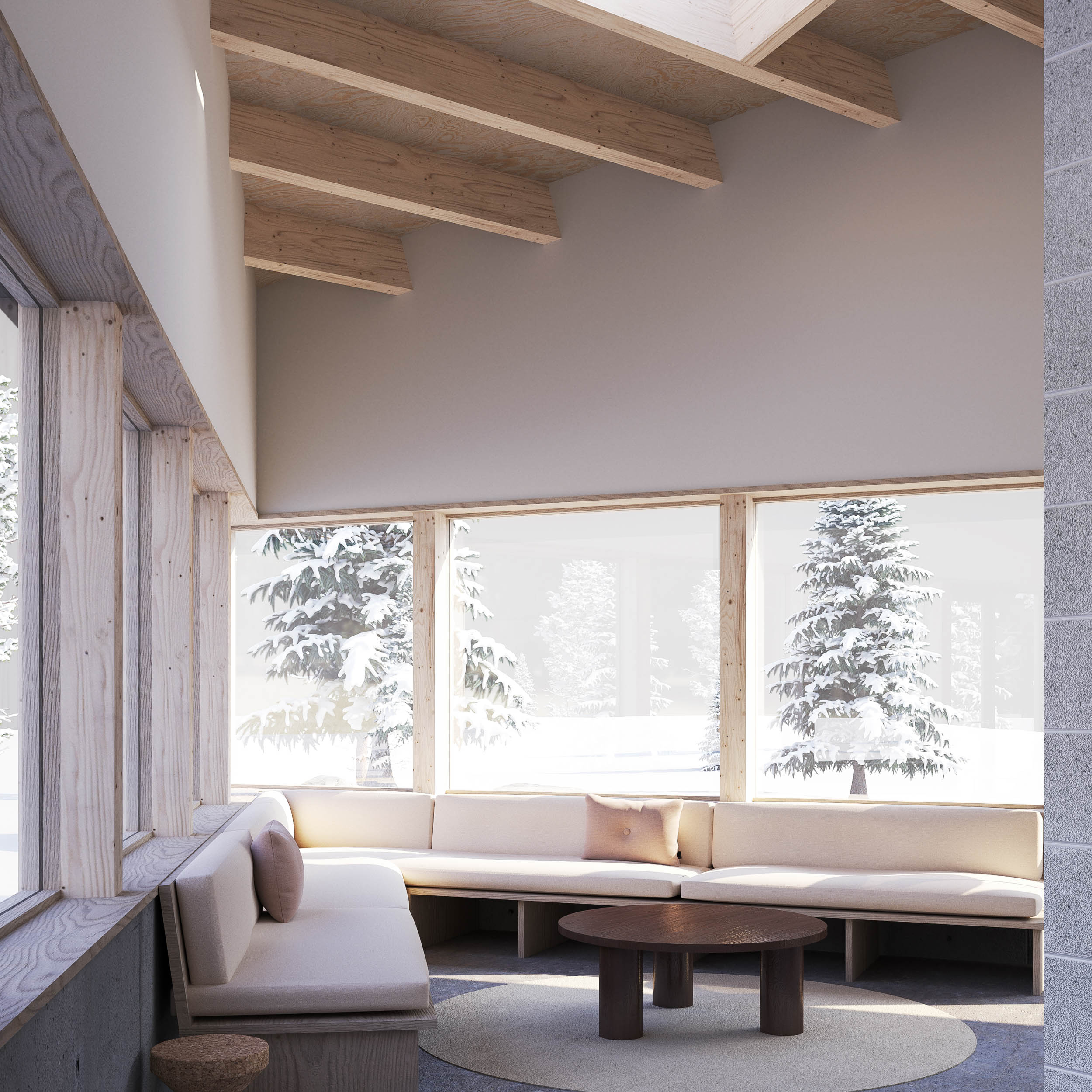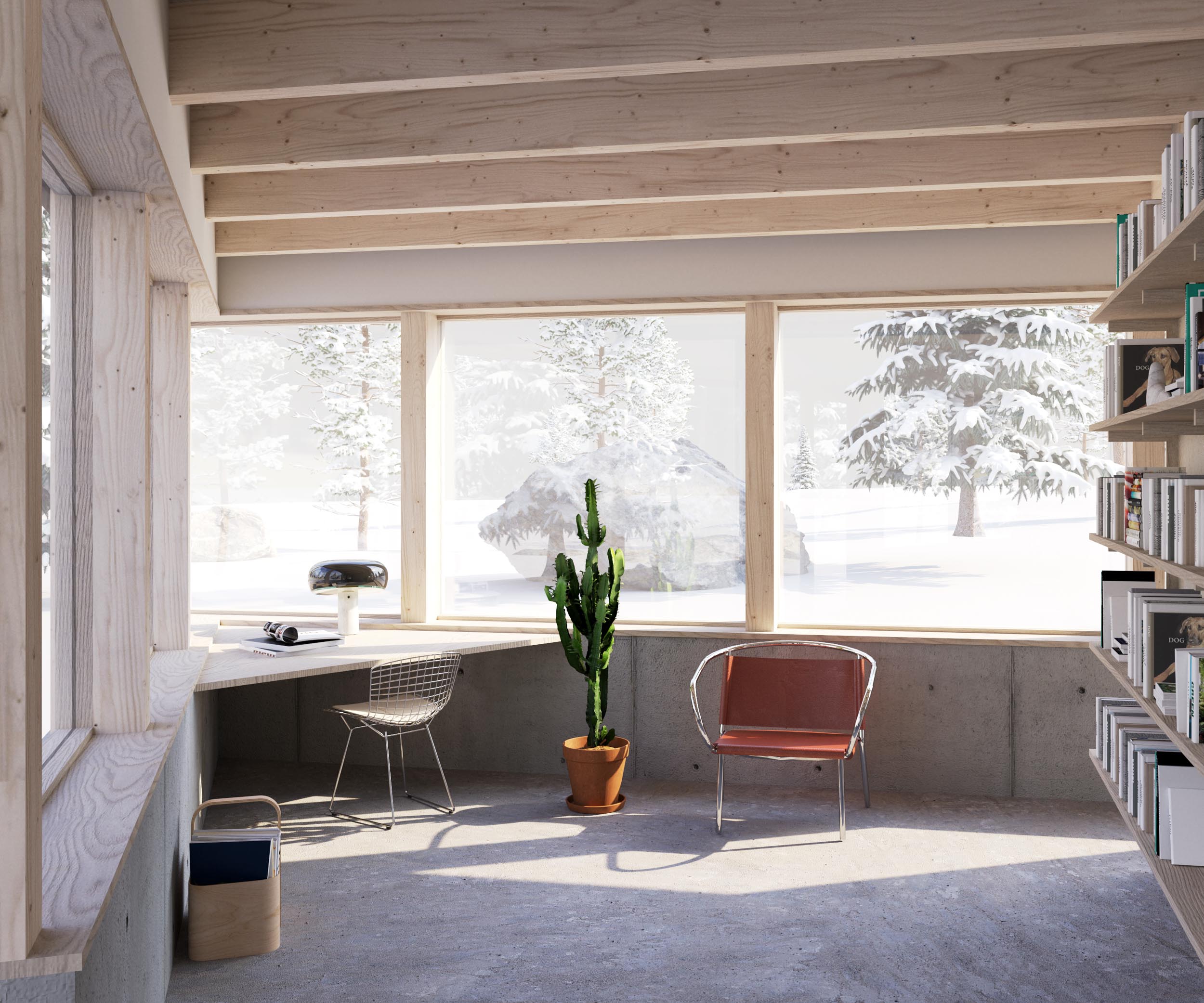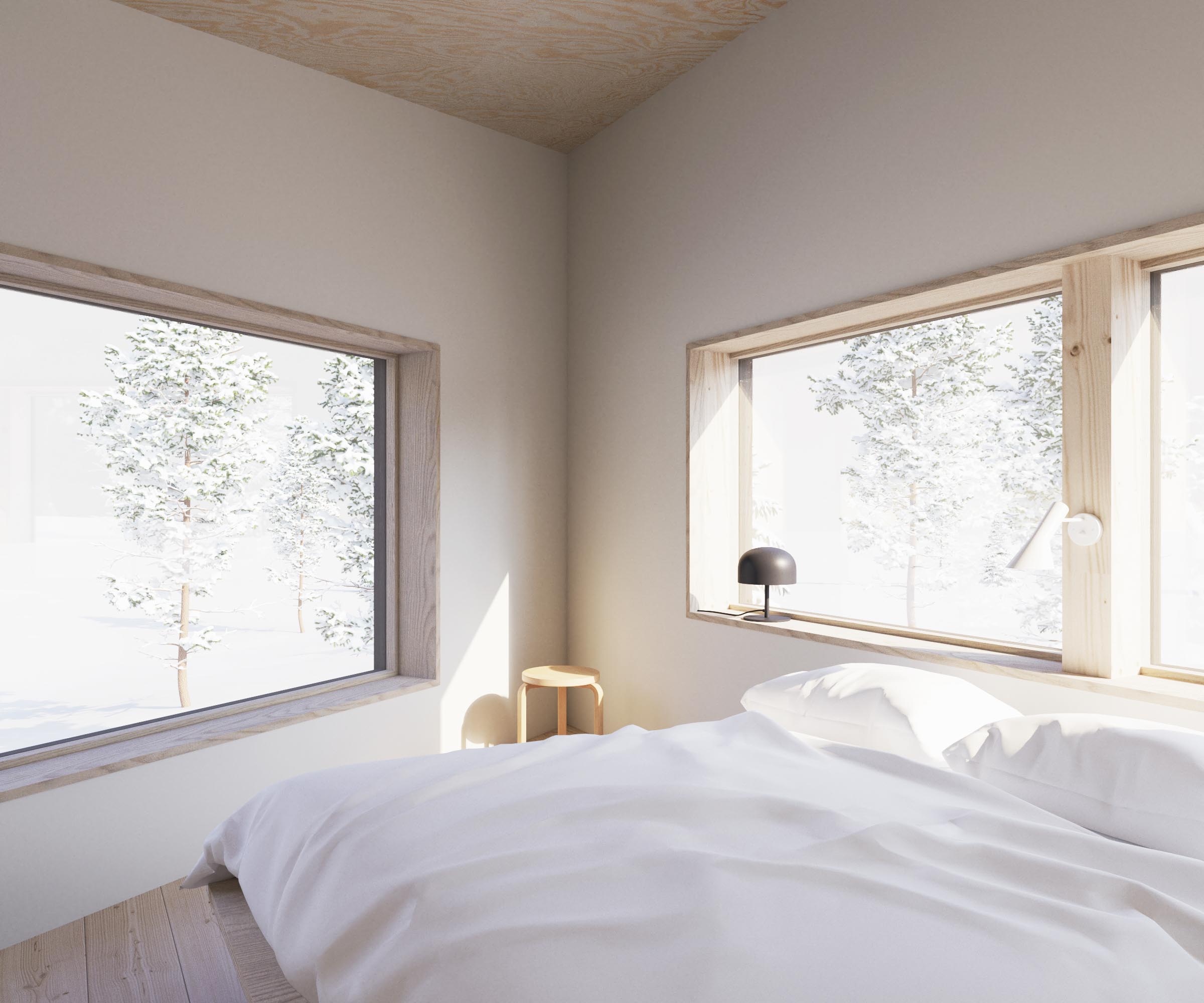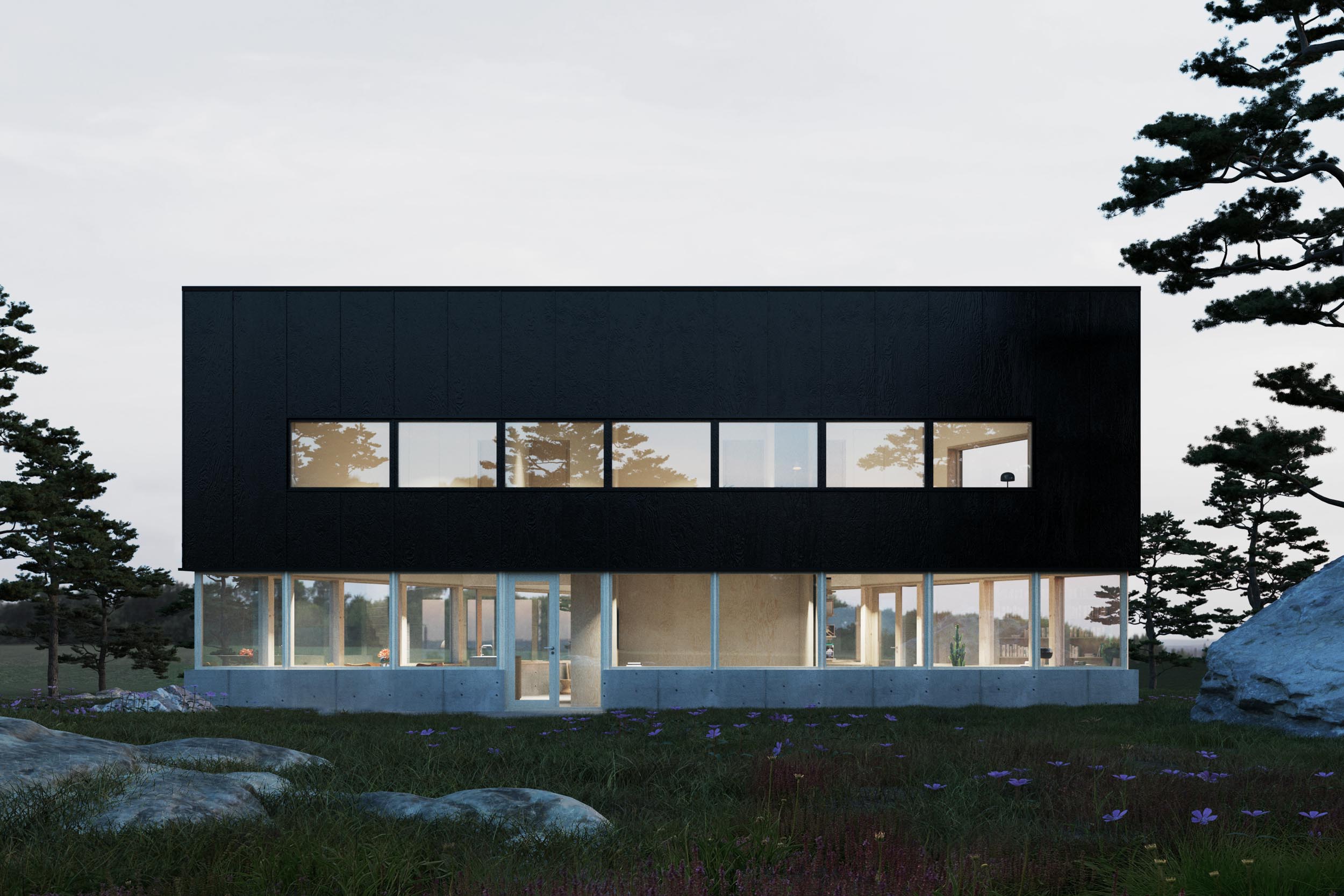 Location:
Year:
Client:
Size:
Enköping, Sweden
2021-
Private
186 sqm