A new school canteen in Upplands Väsby, north of Stockholm. The new extension joins the constellation of existing school buildings from the 1940s clustered around a hilly schoolyard.
The building has a closed facade towards the east and opens up towards the west with a series of glazed doors. On warm summer days, the children can eat outside under the extended roof towards the school yard. Wooden roof beams stretch the entire width of the building and the exterior brick wall is exposed internally. In order to achieve a good acoustic environment, sound absorbers are placed behind cavities in the brick wall.
A glazed atrium in the middle of the building provides natural daylight. The atrium is also used as a small educational kitchen garden. The canteen has 280 seats and a folding stage hidden in the wall, making it possible to transform the space into an auditorium. The project was made with Marge Arkitekter.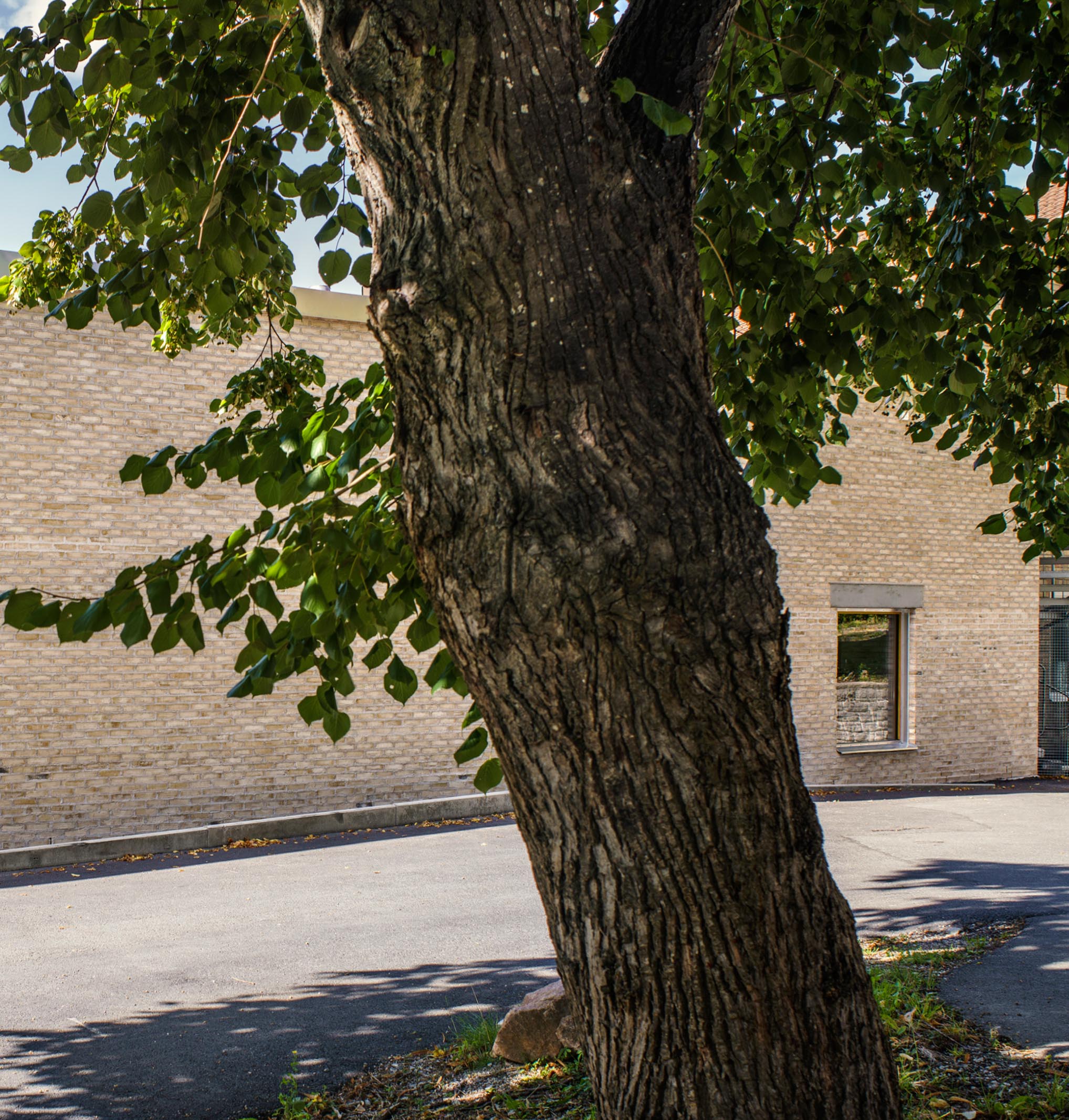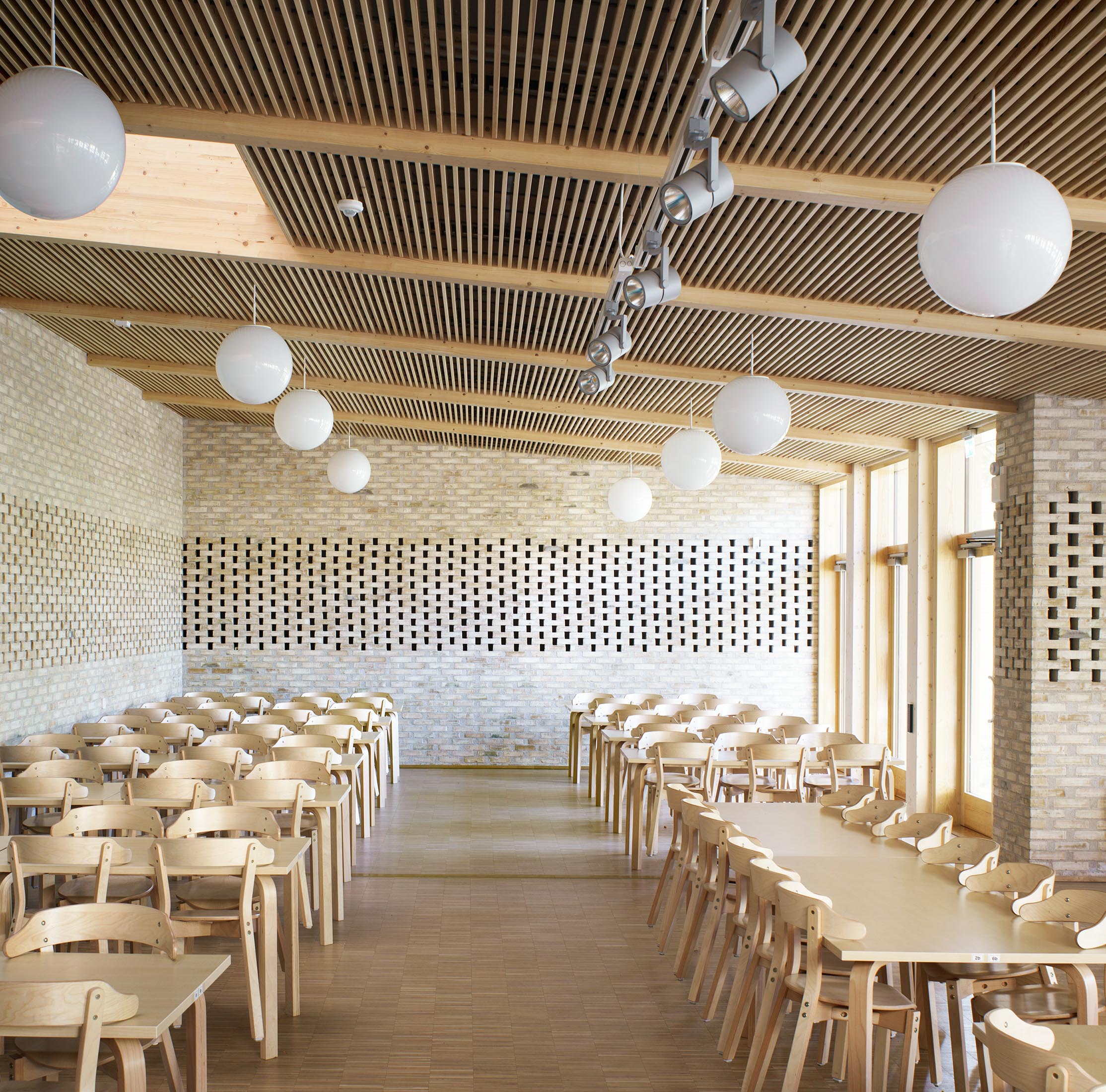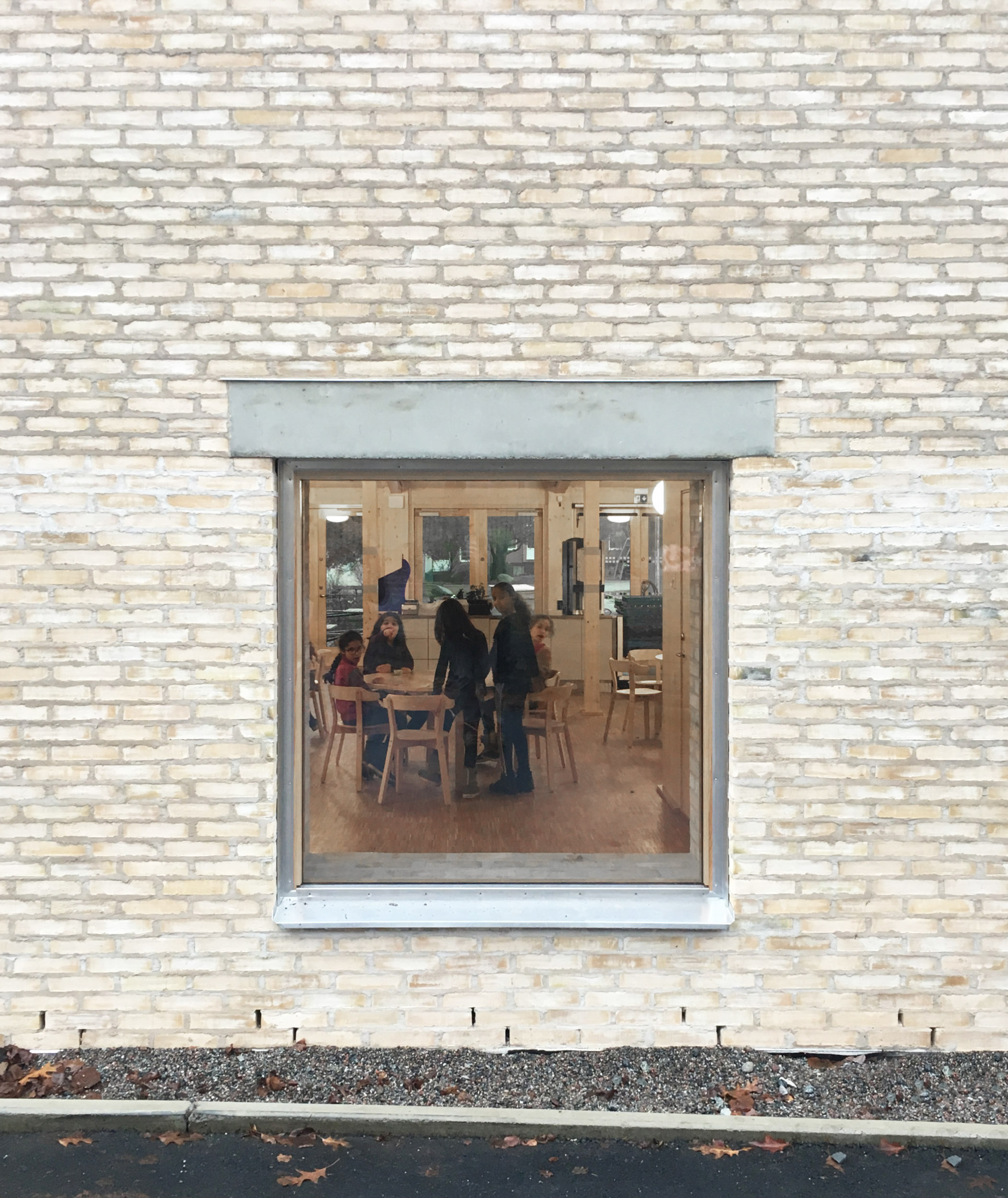 In collaboration with:
Location:
Year:
Client:
Size:
Photos:

Marge Arkitekter
Upplands Väsby
2018-2019
Upplands Väsby Municipality
580 sqm
Johan Fowelin