The old church of Ylivieska in Finland was destroyed in a fire and a new church on a site south of the ruin was proposed. The new building creates a strong contemporary landmark inspired by the clear geometries of the old church. The external shape reflects the main functions of the interior; the central church hall, the bell tower, the side altar and the church organ on its balcony.
The entrance, marked by a tall triangular wall, is located within a portico and set back into the building to allow for a transition zone between the outside world and the sacred interior of the church. The non-directional square shaped plan of the church hall allows for wide variety of events, not only worship services but also concerts, lectures and exhibitions.
The roof is made up of a timber space frame construction clad in copper, perforated in places to allow for a diffuse light to enter the church hall. The elaborate wooden construction becomes the ornament of the interior space. A massive brick wall supports the roof and makes up the external and internal walls of the church.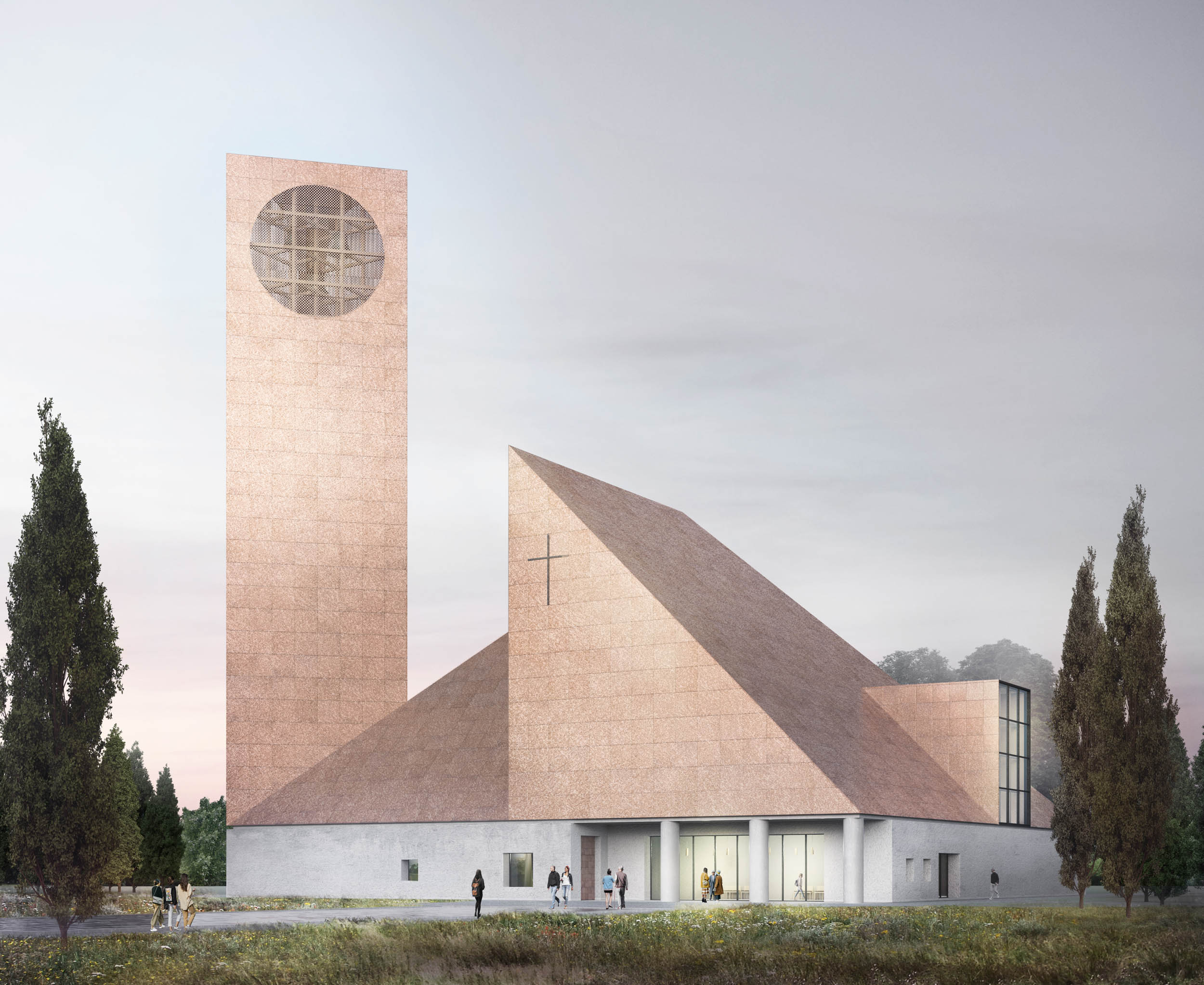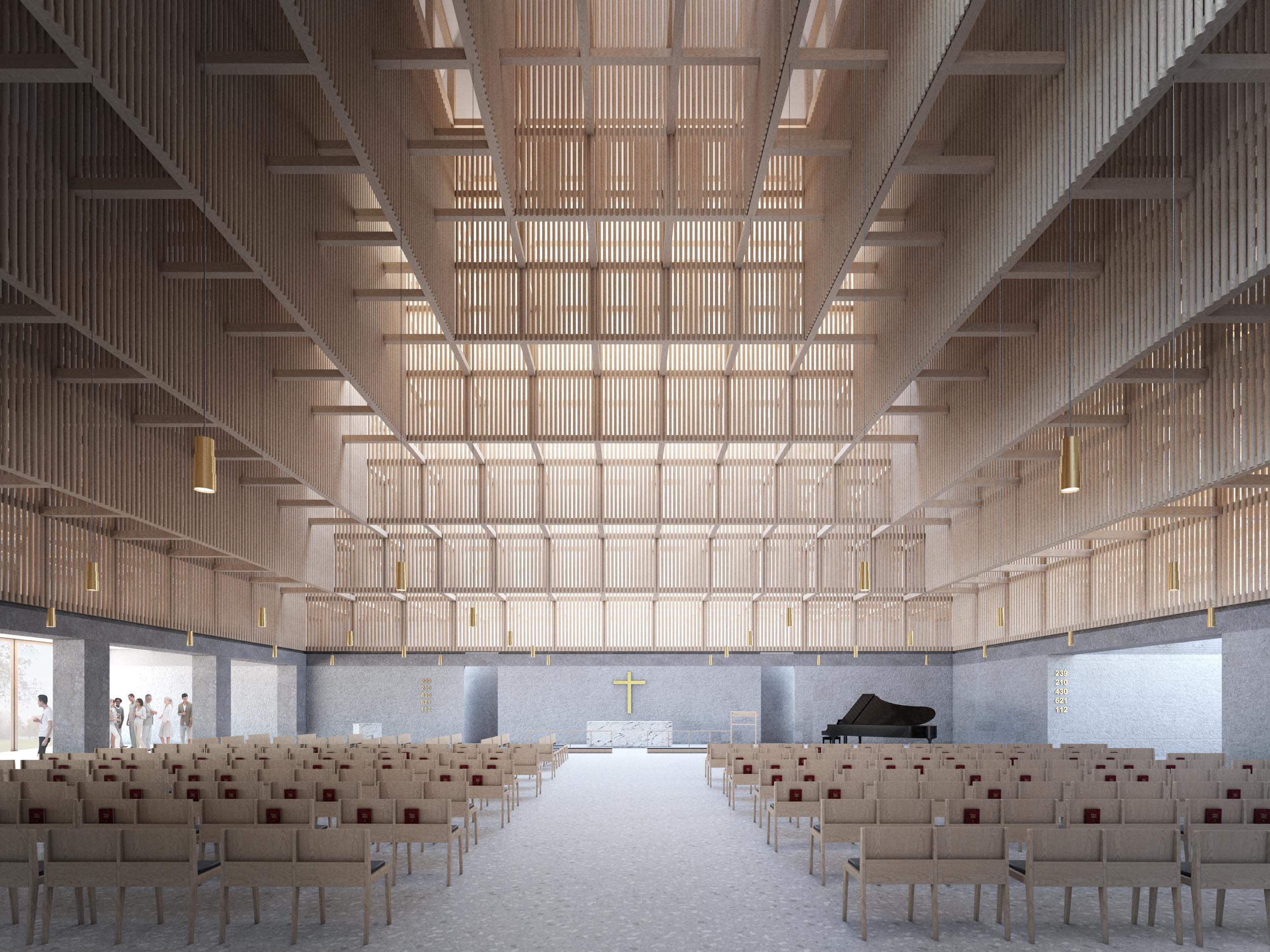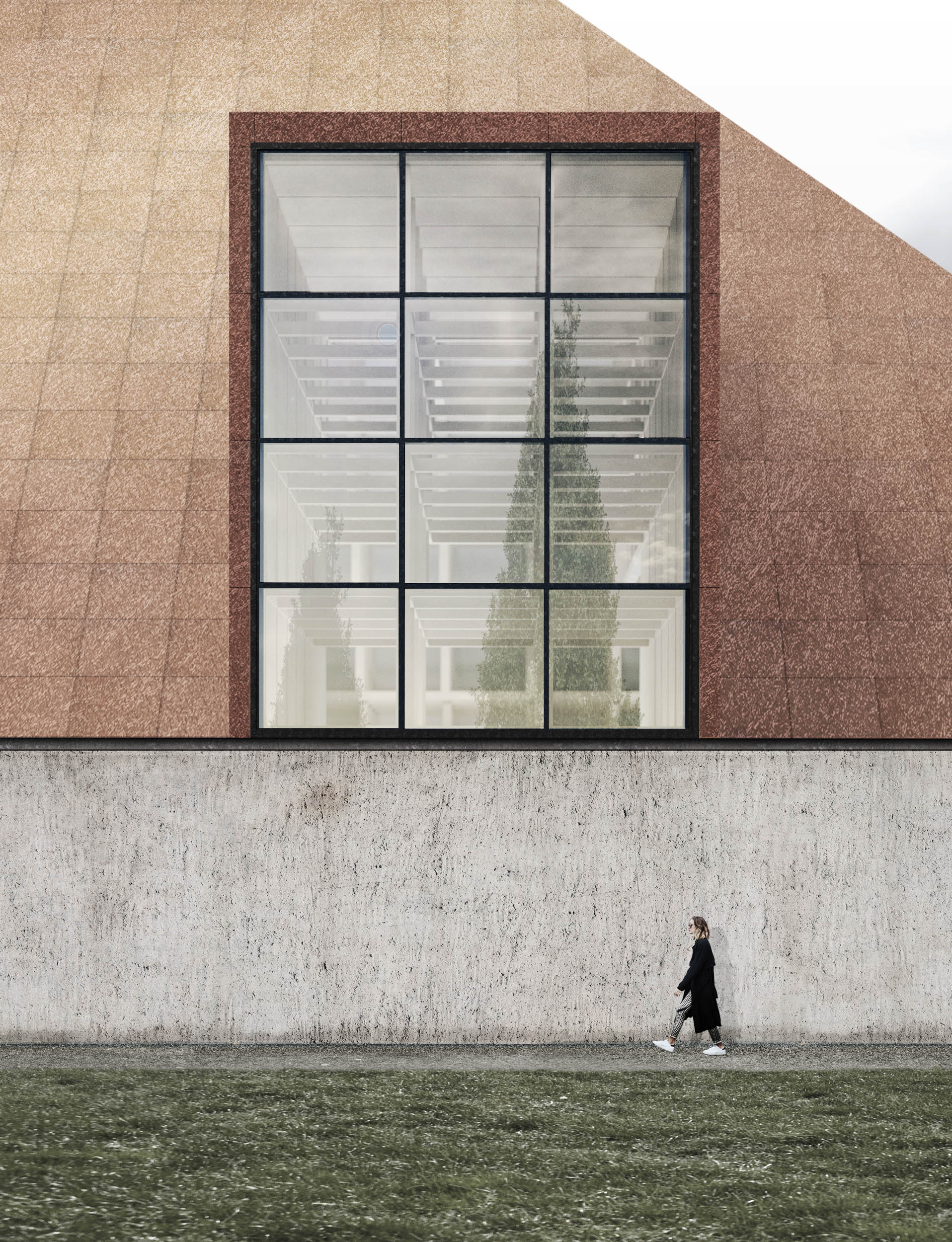 Status:
Location:
Year:
Client:
Size:
Collaborators:


Shortlisted in open competition
Ylivieska, Finland
2017
Ylivieska Parish
1 685 sqm
Sjöblom Freij Arkitekter
Johan Dehlin